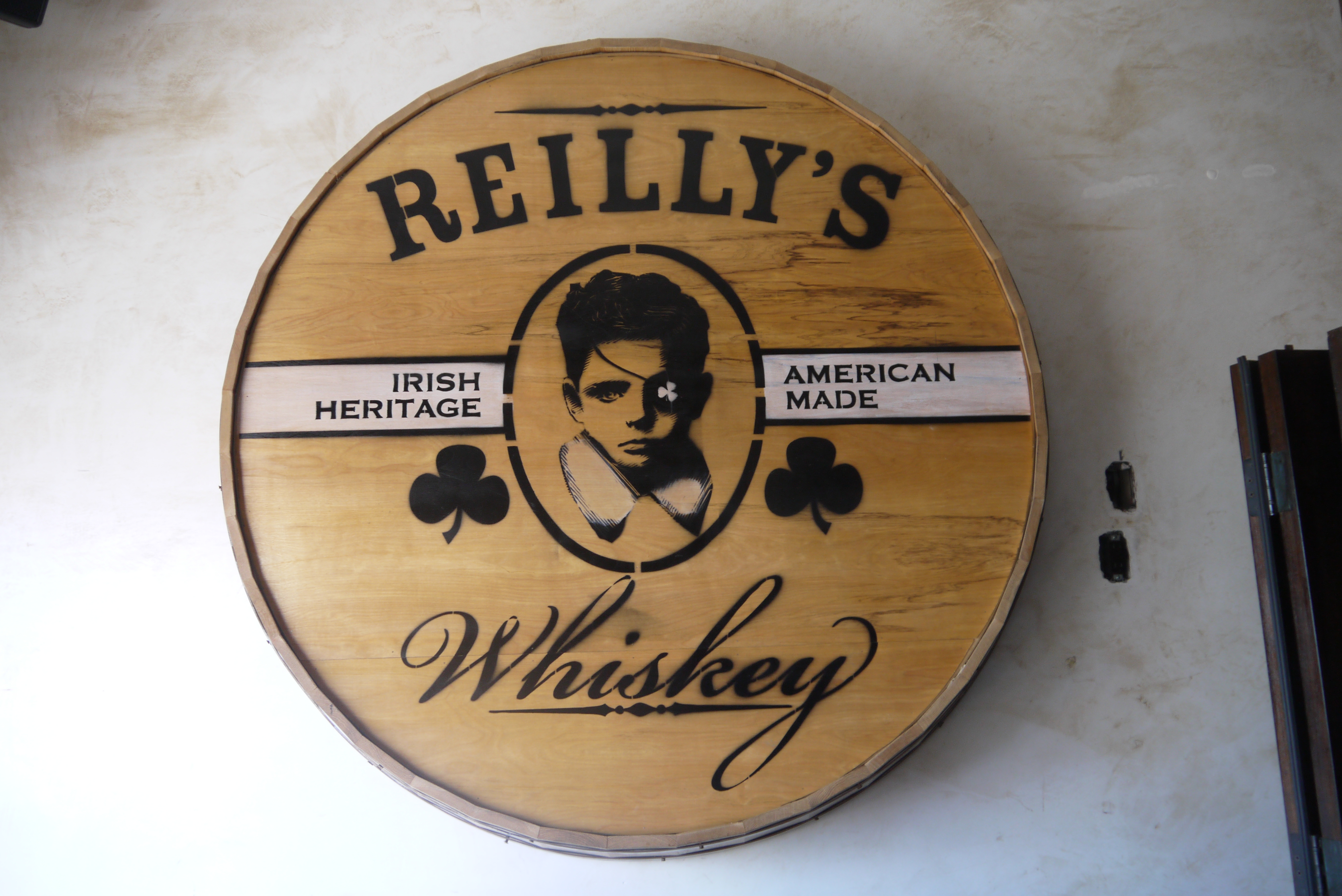 Rock & Reilly's needs little excuse to throw a party. And by little, that means they need no excuse at all, but throw Memorial Day into the mix and you can expect Rock & Reilly's to take over Sunset Strip. The "Red, White & Booze" party kicks off at 11:30 a.m.  and will last well into the night.
For just $15.00 you will receive a special cup so you can help "Kick the Keg" as you can refill your cup until the keg is kicked! Enjoy plenty of beer to go along with $3.00 hot dogs at the perfect spot to enjoy your Memorial Day holiday.
In less than five years, Rock & Reilly's has become the spot to be in Hollywood. A cozy and friendly bar setting, an upstairs with couches that makes you feel like you are in your own home. Combine that with friendly service, 60 whiskies, games to battle your friends with and a location that puts you right in the middle of the music capital of the world, which means you just never know who you might wind up sitting next to when you are ordering your next cocktail.
A beer lineup that boasts such Irish classics as; Guinness, Smithwicks, Kilkenny and Harp along with the wide range of scotch and whiskey brands put Rock & Reilly's bar at the top any list that ranks the top Irish bars around. If you are looking for something unique or a way to find what flavor is to your liking, the flights offered by Rock & Reilly's are fabulous. For those of you who love the mixtures created using Guinness, the mutation flight mixes Guinness with, champagne, ginger beer and hefeweizen along with Kilkenny with champagne. All four offer a rich and smooth combination. With so many different whiskies, the flights can take you from the standard to the highest of the high end labels. Rock & Reilly's also put together a fantastic mixed drink menu that features a drink for everyone and just as the weather is heating up there is nothing more refreshing than the Smuggler's Bounty, which features Svedka, smuggled strawberries and fresh mint.
To as Reilly says, "Soak up some alcohol," the menu will do just that and there are plenty of tasty choices to share with friends. You can start and end with the Irish Nachos, a plate big enough to feed a table and ingredients galore. The nachos start off with thick and crispy homemade kettle chips and are topped with bacon, Irish cheddar, scallions, corn salsa and then you can really take it over the top by adding chicken, steak or short rib. As with all of their dishes, the freshness really shines through with each bite. The sliders are another tasty choice beginning with the truffle sliders that are made using ground dry-aged beef making for a tender and juicy burger and truffle sauce and Applewood bacon really elevates this burger. You can also add truffle oil to an already fabulous mac & cheese that is made using large shells which are the perfect vessels to hold in all four cheeses in this mac & cheese masterpiece. A menu loaded with comfort foods you can also find a classic fish & chips, short rib grilled cheese and a wide-ranging burger lineup. If you are looking for something healthy, Rock & Reilly's created the quinoa purple O'kale salad just for you.
You don't need Memorial Day, St. Patrick's Day or any other holiday to experience the best that Rock & Reilly's has to offer, but it doesn't hurt. Rock & Reilly's has become the place to be in Hollywood any day of the week, whether it is for karaoke with friends or happy hour after work. If you are looking to experience the best of an Irish pub and then some, Rock & Reilly's should be at the top of your list.
For more information visit: Rock & Reilly's