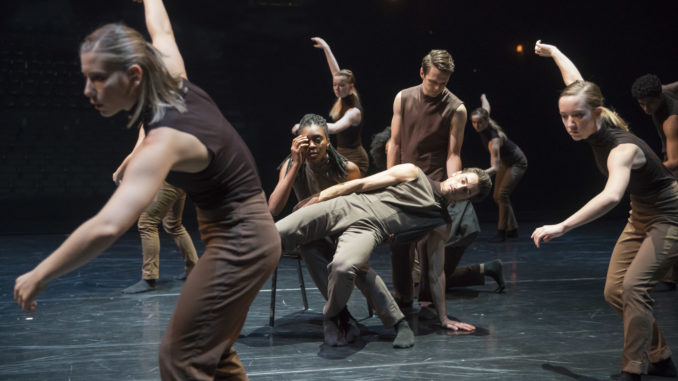 Hubbard Street Dance Chicago (HSDC) opened its 40th Fall Series on September 21st, 2017, for a 4-day run at the Harris Theater for Music and Dance, 205 E. Randolph Street, Chicago. The program featured Space, In Perspective, an audience participatory dance installation choreographed by guest choreographer and creative director Peter Chu, of FOX TV's "So You Think You Can Dance", Artistic Director of chuthis, that took attendees on a tour of the Harris' untraditional spaces.
The program showcased the 16 company members, Craig D. Black, Jacqueline Burnett, Rena Butler, Alicia Delgadillo, Kellie Epperheimer, Michael Gross, Elliot Hammans, Alice Klock, Myles Jean Lavallee, Adrienne Lipson, Florian Lochner, Ana Lopez, Andrew Murdock, Minga Prather, David Schultz and Kevin J. Shannon, as well as the 16 dancers in the Hubbard Street Professional Program (HS Pro), Nicole Salerno, Samara Taylor, Gaby Diaz, Andres Cruz, Kayla DesEnfants, Abigail Purcell, Marissa Udine, Haley Heckethorn, Brianna Penrose, Hanna DiLorenzo, Lian Dick, Melissa Panetta, Frances Whitford, Aleksandra Shillmoeller and Morgan Frasier.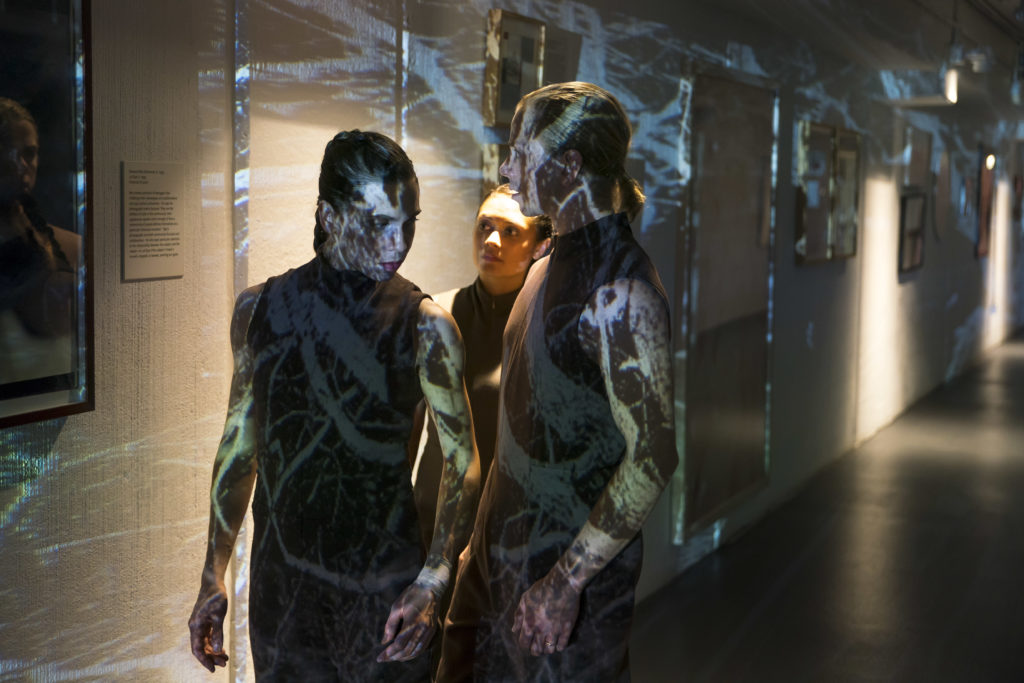 In producing Space, In Perspective, which also included dancer-generated choreography, Chu worked with HSDC Artistic Director Glenn Edgerton; the score is by Djeff Houle, Musical Director for Criss Angel's MINDFREAK  Live! The hour-long program promised to transport a maximum audience of 400, broken into several smaller groups, to spaces including lobbies, backstage and theater loading dock, culminating with all dancers and audience members convening on stage.
The first half of the program was an intriguing if largely haphazard journey around the lower floors of the Harris Theatre, up and down stairs, through dressing rooms and backstage areas. We, the audience had been instructed by Glenn Edgerton to "follow a dancer"; this proved to be not so simple to accomplish. The dancers knew where they were going to go- they performed as proficiently as always- adjacent to a staircase, upon a landing, on a balcony seating area. But the audience didn't know where they were supposed to go and couldn't seem to navigate easily.
Nonetheless, it was a unique and fun experience and a real charge to eventually end up in view of the lithe, seriously composed Hubbard Street Dancers, often moving in robotic fashion, isolating their own body parts, and in one memorable set, interacting with dismembered mannequins. This reviewer found that following the music by sound level led to dancers and ultimately, to the stage.
For the second half, while the audience sat on chairs and the stage floor, the dancers ran, strode or swept in from the wings, performing ethereal/ physically challenging works in compelling groupings. The dance was comprised of a myriad of forms, from a single person seated stage center moving with exquisite stealth to the full joint company members marching on, off and about the stage. Both the music, often percussive, syncopated, switching to eerily modern, and the projected images, ranging from smoky clouds to vibrant portraits, enhanced the performance.
At the finale, the dancers were in the audience seats, clapping at the audience on the stage!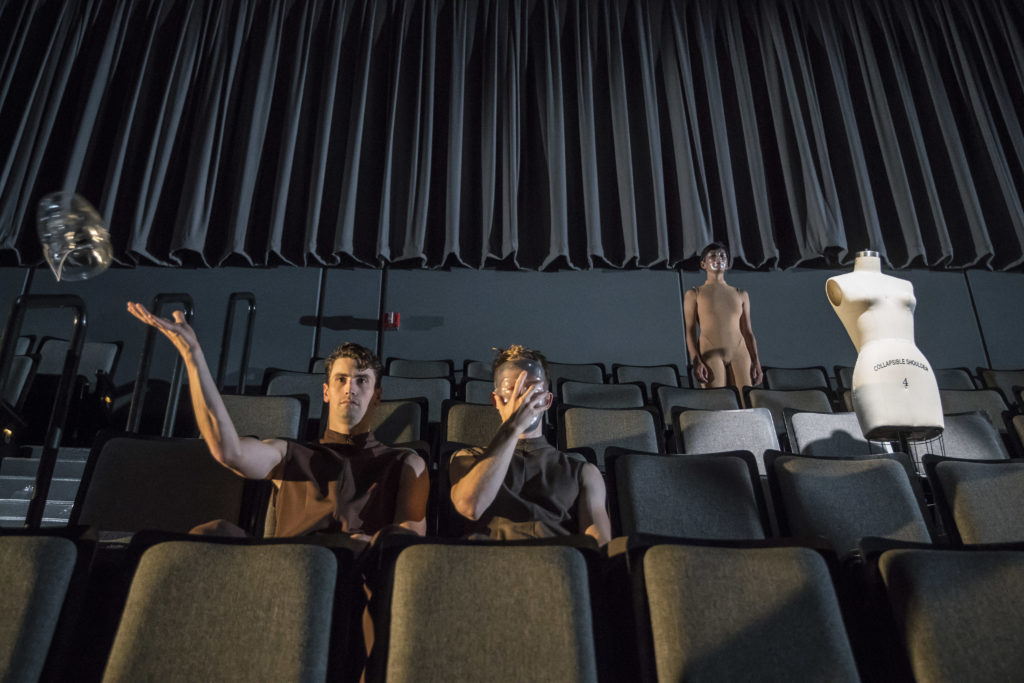 Foe information and tickets to all the great performances by Hubbard Street Dance Chicago, go to the Hubbard Street Dance website