On Santa Catalina Island, in the city of Avalon, the Catalina Film Festival offered red carpet excitement, VIP events and Fabulous Festival Gala's from September 27 – October 1, 2017
Over 110 films were presented this year, the 7th for the ever-growing event. There were Awards, Awards, Awards galore! The "Maverick" Award went to Matt McGorry while the "Breaking the Glass Ceiling" went to Marcia Nasatir who was the First Female Vice President of production at United Artists. Her career is documented in "A Classy Broad: Marcia's Adventures in Hollywood."
"Crest" Award-Winner Wyatt Oleff (Guardians of the Galaxy) arrived by IEX Helicopter and Jordan Vogt-Roberts (Kong: Skull Island) was honored with the "Crest Award – Director."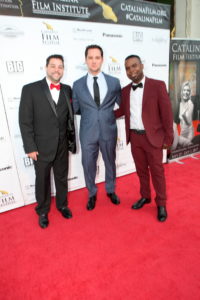 Ron Truppa, Founder/Executive Director of the Catalina Film Institute presented the Golden Fox Zorro Award as Avalon Mayor Annie Marshall gave an impassioned speech, welcoming the attendees and honored guests. Co-Founder Delicious Tim Kennedy joined the red carpet with the likes of Catherine Hardwicke (Twilight Saga, Lords of Dogtown).
Film Categories included Advanced Student, Animation, Conservation, Documentary, High School Student, Horror/Thriller and Feature.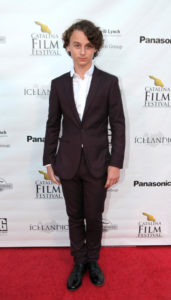 This year's stunning Festival Poster featuring Marilyn Monroe in front of the Avalon Theater/Casino came courtesy of PenorPixel.com.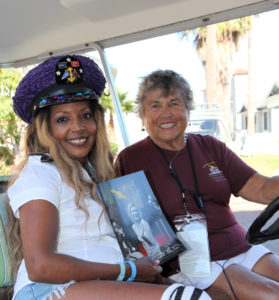 Thanks to our hosts at Sea Port Village Inn Avalon and Kudos to the entire Festival team for a fantastic experience. Photos courtesy Gisele/Partyby5. Also seen on PRphotos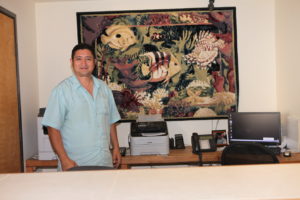 Congratulation on the 7th Edition of the Catalina Film Festival. @Catalinafilm @modernpr @shooterdiva @partyby5 @handsonpr