Born in Berlin, Germany, during the Nazi era, Tania Wisbar lived through the tumultuous 1930's, 40's, and 50's – those turbulent years when Hitler tried to form a "new" Germany, a country of blond, blue-eyed Aryans. Unfortunately, from Hitler's viewpoint, Tania Wisbar happened to have a Jewish mother. In an era when intermarriage was definitely frowned upon – and eventually became illegal.
In her semi-autobiographical play, THE RED DRESS, Tania deals with her parents' chaotic relationship – the forbidden love between an alleged Nazi and a Jew. Divorce looms as the sole solution to an impossible problem which crosses the lines between politics, art, and romance.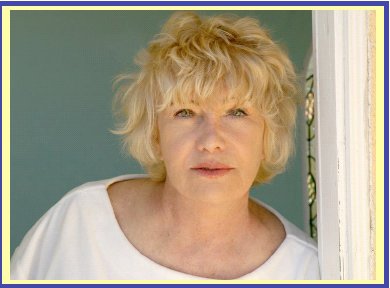 Tania Wisbar cleared her busy schedule to speak about the events which led to writing THE RED DRESS, her very personal story of love torn apart by war.
WHEN AND HOW DID YOU FIND OUT THE DETAILS ABOUT YOUR FAMILY HISTORY?
It was in 1999. My mother never shared any of her background with my sister who's two years older or me. She kept everything optimistically neutral. In 1938 and 1939, there was a contest that Harvard University ran. It was only for refugees from Nazi Germany, and about 1200 people described "my life before and after 1933." My mother's essay was about her observations of the Nazification of the film industry in Germany. At the time, my father was an important German film director. Sixty years later, a German professor named Dette Garz was doing research at Harvard on what happened to Jewish refugees who came to the U.S. during the Nazi era. While he was plowing through the archives, he found my mother's manuscript and contacted me.
I was both excited and scared to finally find out the early family story. My mother's family grew up in film studios and distribution houses, so they knew most of the important people in German film. My father was a World War I veteran who started out in the trenches and ended up a glider pilot. When my mother and father met in the late 1920's, he was broke but wanted to direct films. My mother could introduce him to the right people, and they got married. Eventually, my father became a famous director making Nazi propaganda films; and my mother was despised. They weren't supposed to cohabit, much less get pregnant. By the time she got pregnant with me, it was against the law. They told my father that, if he wanted to remain a film director, he had to get rid of his Jewish wife.
She left Germany when I was four months old and tried desperately to find a place for him to get work outside of Germany – but her Jewish friends didn't want to help because she was married to a Nazi – and her Aryan friends didn't want to help her because she was a Jew. Meanwhile, my sister and I stayed in Germany with my father, and she came on occasional visits. She kept trying to get him out of Germany but was unsuccessful. In 1938, she sent for my sister and me; and we met her in Switzerland. The Germans wanted her out, but we were supposed to return to German so we could be "aryanized" by my father and his new wife. In 1939, my father came to Hollywood to live; but he forgot to support his children. He started the "Fireside Theater," which was the first filmed series on American television, because he had some television experience from Germany. He also directed one of the world's best-known early German films called "Ferryman Maria."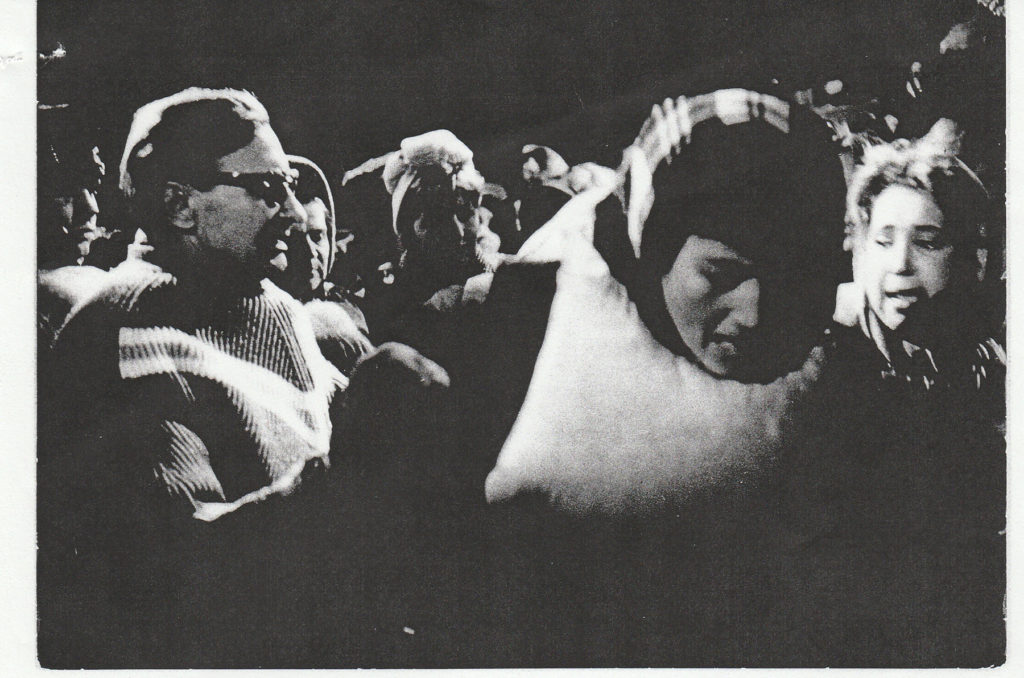 I remember being five or six and going to the Tolstoy Foundation farm in upstate New York. It was a camp the foundation started for young refugees after World War II. The last surviving little kids from Auschwitz came there. That's where I met Michael, one of the children who survived; and I just loved him. He would entertain me every night like he used to entertain the Nazi prison guards. That started my interest in paying back for all the evil that was done to those kids. When I eventually bumped into eugenics as an adult and read about Hitler's plans, it just killed me; and I couldn't stop crying.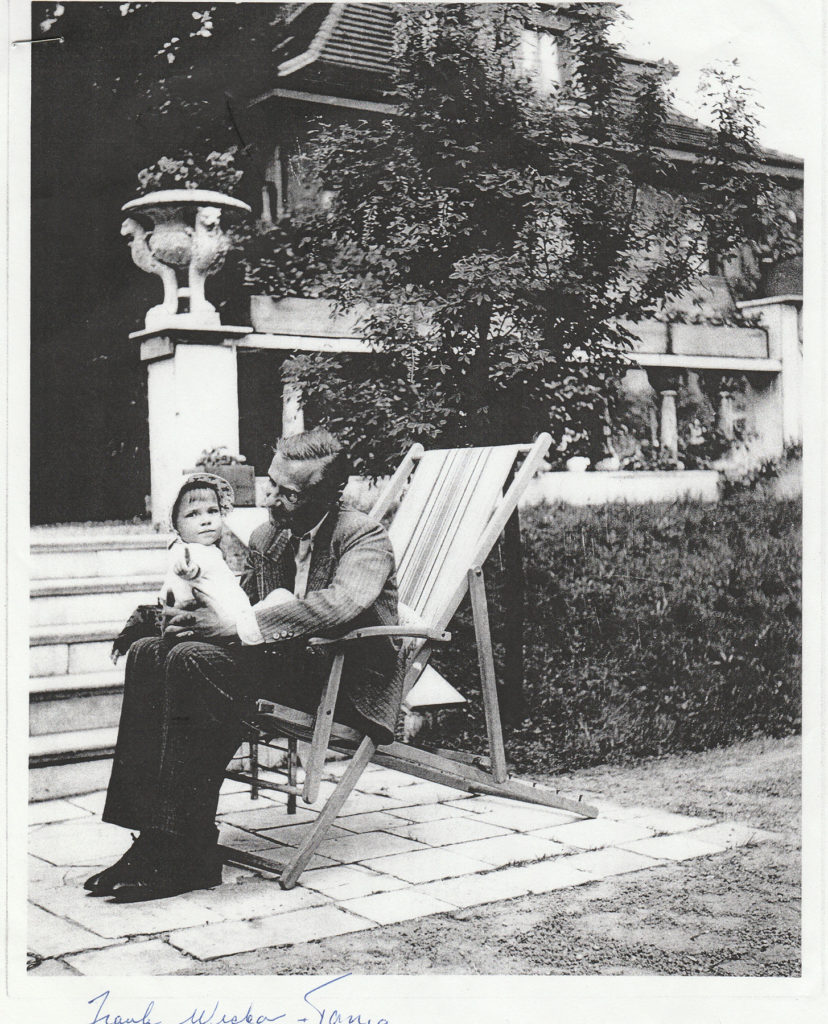 In the 1940's and 50's, my mother became an intelligence officer for the U.S. Air Force; and we moved to Germany around 1950 so that she could interview the last German POW's coming from Russia. I remember walking around a bombed-out Hamburg when I was 15 years old. Among my German classmates, nobody spoke about their fathers because nobody had one. And people had lost arms and legs in the war. In 1953, we went back to the U.S. In 1956, my father gave up his U.S. citizenship and went back to Germany. By then, he had been married four times.
WHAT LED YOU TO WRITE "THE RED DRESS?"
I wrote the play because I had never been able to understand how a cultured country like Germany could slide into a murderous rampage. Unfortunately, I realize now that it could happen anywhere in the world. It doesn't just happen in one day. It's a slow process that you don't notice at first; it goes inch by inch. I wanted to make people think about some of the steps in that process. That's why I speak out against discrimination of any kind. When asked about the role of art in culture, Tania's reply was telling: "If there were no art, the world would be total barbarians."
THE RED DRESS runs through November 19, 2017, with performances at 8 p.m. on Fridays and Saturdays and at 2 p.m. on Sundays. The Odyssey Theatre is located at 2055 S. Sepulveda Blvd., Los Angeles, CA 90025. Tickets are $30. For information and reservations, call 323-960-5521 or go online.