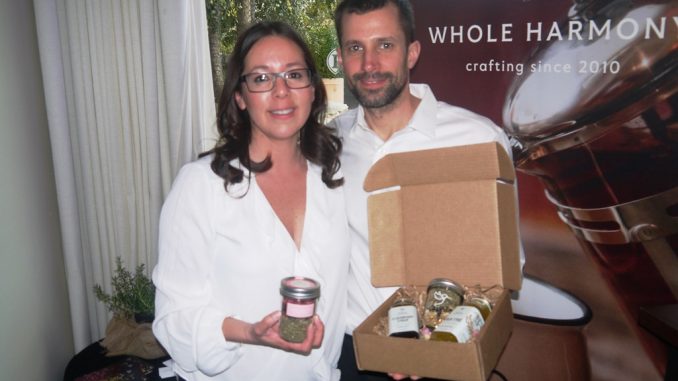 Secret Room Events kicked got an early jump on the Academy Awards by spoiling guests at their annual Luxury Gift Lounge to celebrate the upcoming awards. The Secret Room Events' Luxury Celebrity Gift Suite took place at the InterContinental Century City, fittingly on the Avenue of Stars.
Celebrities were celebrated on this gorgeous Los Angeles day with products and services from some of the newest and trendiest companies around to go along with a vacation and plenty of other treats and on-site pampering and skin care to take home.
Raffaele Ruberto Skin care was gifting an assortment of their agelessly organic skin-care line of products. Raffaele Ruberto, aka "The Beauty Biologist", was able to merge cutting-edge anti-aging research with organic science to give people the skincare product that truly works. For more information, visit: Raffaele Ruberto Skin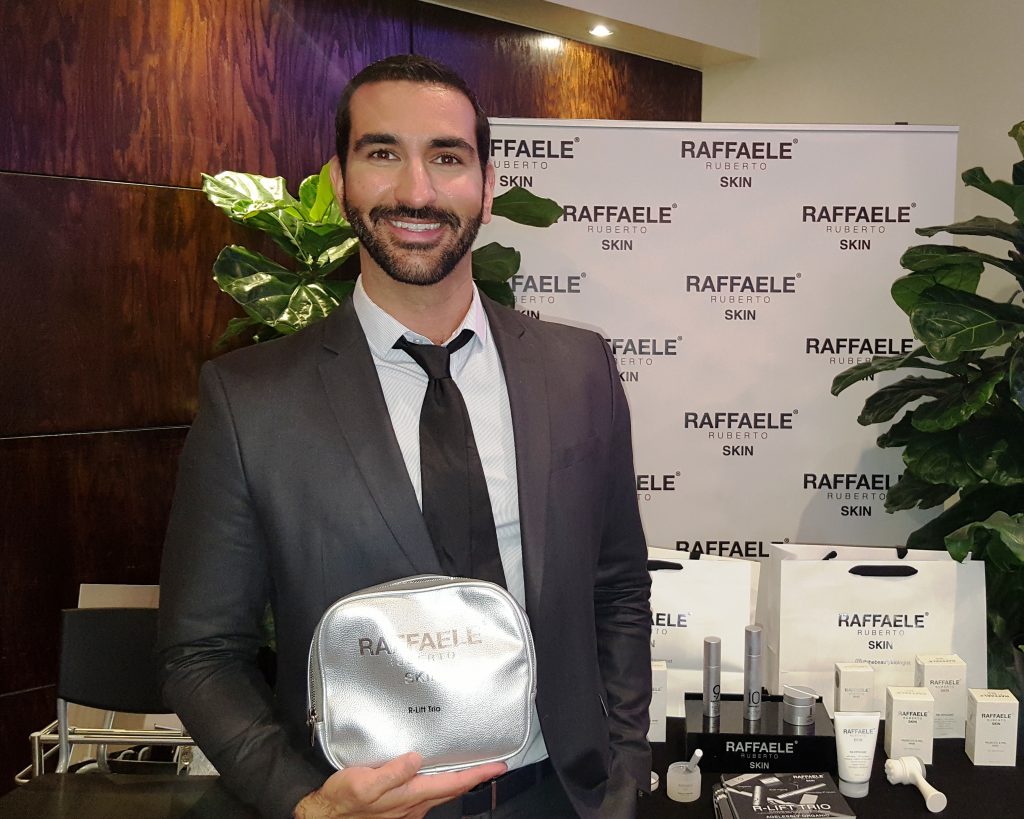 SABRE, the global leader in consumer safety products and law enforcement products, encouraged 2018 Oscar Nominees in #MeToo Movement by putting their lifesaving self-defense products in the hands of the 2018 Oscar Nominees to spread their message of personal empowerment. SABRE gifted their philanthropically-aligned pepper sprays and personal alarms. SABRE is a mission-driven brand supports a global initiative of empowering women, by providing life-saving, personal safety products, training, and education for women and children around the world. For more information, visit: SABRE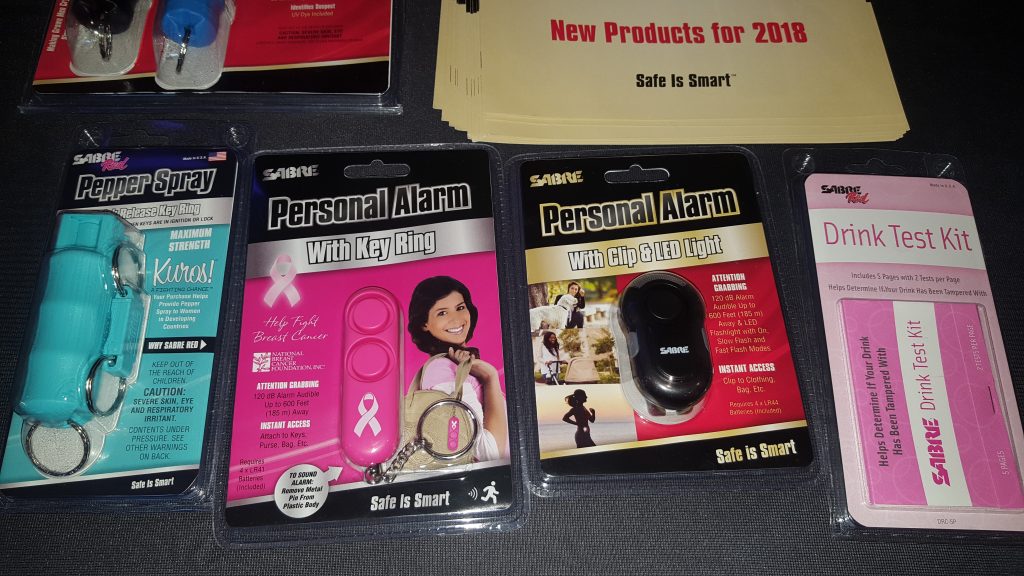 Ageless Shaving was gifting their lineup of shaving products that are meant to transform your daily shaving routine into a super shave that combines three additional steps together with shaving: calm the skin, lock in moisture throughout the day to keep the skin hydrated and energized, and deliver a powerful, age-defying peptide at the highest recommended level. For more information, visit: Ageless Shaving
Whole Harmony has taken their belief in plant medicine to create teas and tonics that contain ingredients that are grown organically on their own medicinal herb farm. You are not going to find caffeine, sugar or additives, just amazing and natural ingredients that will help heal your body in a variety of ways. With Whole Harmony you are going to find such amazing products as their Folk Fyre Tonic, which contains; turmeric, raw apple cider vinegar, ginger and more. For more information, visit: Whole Harmony
Lil' O' Blossom was created by Lorie Collins as a product that would pamper babies and treat them as the precious "little blossoms" that children are. In additon to her great Lil' O' Blossom line, Lorie is also a "Health and Wellness Ambassador" for Global G.L.O.W., which operates programs around the world to empower girls. For more information, visit: Lil' O' Blossom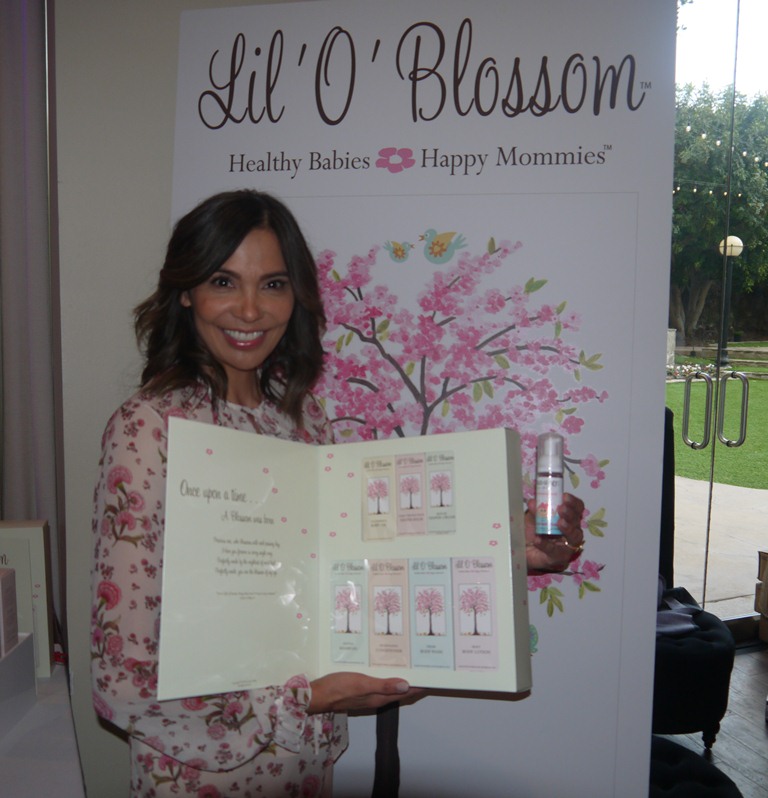 If you are in search of the perfect cup of coffee the answer is the Behmor coffee maker. Behmor takes into account every aspect of your coffee. The machine can connect to your phone where you can input the type of coffee bean and Behmor will use its patented temperature calibration system to brew it exactly as it was meant to be brewed. They will even adjust the brewing to the elevation you are at. What does that all leave you with? Simply the perfect cup of coffee. For more information, visit: Behmor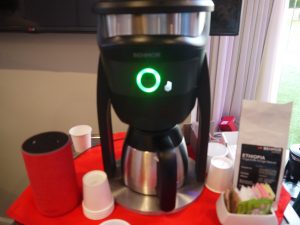 Rock Wall Wine Company was sampling and gifting their wine, which is located on the former Alameda Naval Air Base which was decommissioned in 1997 and turned over to the community and is slowly being converted to civilian use. The name Rock Wall refers to the defensive perimeter wall built during WWII in the San Francisco Bay to protect the base from Japanese air to sea torpedoes. Grapes are sourced from all over California which creates a diverse winemaking environment, complete with different grape varieties, styles and regional flavor profiles. What makes Rock Wall Wine unique is that it is located in Alameda, California, which is regionally centralized – ensuring that whether Cabernet Sauvignon from Napa Valley, Zinfandel from Sonoma County, Petite Sirah from Contra Costa County or Chardonnay from the Santa Lucia Highlands, the winemaking team is able to handle the fruit soon after it is picked. For more information, visit: Rock Wall Wine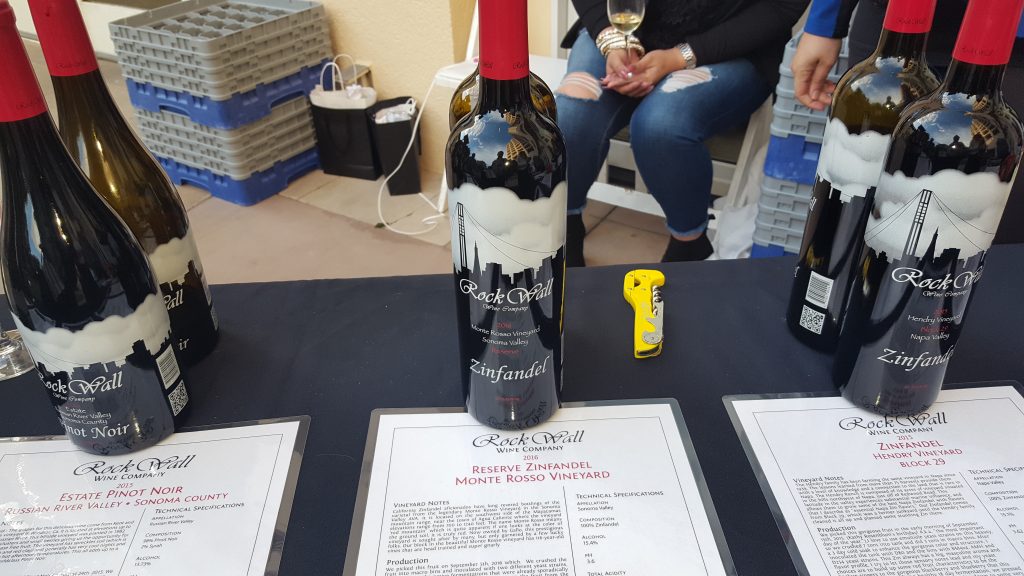 Waerator kept the wine theme going by gifting their 3-in-1 wine opener and their instant wine aerator. The wine aerator will elevate the flavor of any wine by aerating wine without sediments. As the wine enters the spout, the decanter infuses it with air to soften tannins and enhance hidden flavors in seconds. For more information, visit: Waerator
Stylish and so useful, the wine VEIL® is a new product designed by Kelly Egan with a main function of protecting open and poured wine from insects and other flying objects such as leaves or dirt. The form of the wine VEIL® is soft and simple as it is made from a 5″ x 5″ finished piece of organza and is weighted on each corner with beautiful silver charms. The effect is a beautiful sheer drape or VEIL over a wine glass, decanter or bottle. For more information, visit: Wine Veil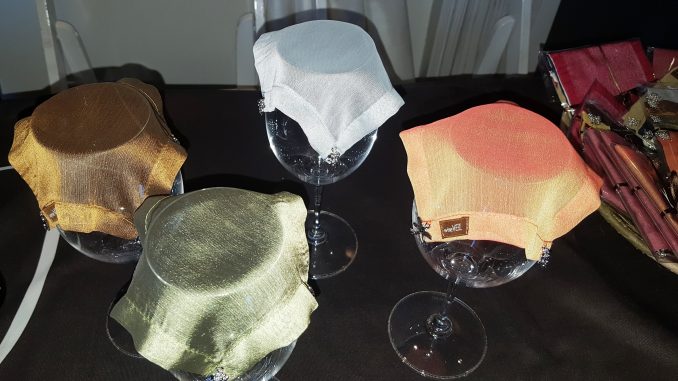 Guests were also gifted Lilou et Loïc's scented candles, which are made from refined mineral wax and infused with the finest ingredients. For more information, visit: Lilou et Loic
Adventuretown Toy Emporium is home to toys from all over the globe, providing children with some of the most unique and original toys you will find anywhere. Currently Adventuretown can be found online, but soon they will be opening a store in Los Angeles. For more information, visit: Adventuretown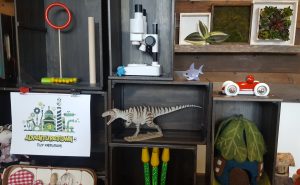 Beso Del Sol Sangria is the first super premium Sangria made from 100% all natural ingredients and it is also gluten-free and vegan-certified. For more information, visit: Beso Del Sol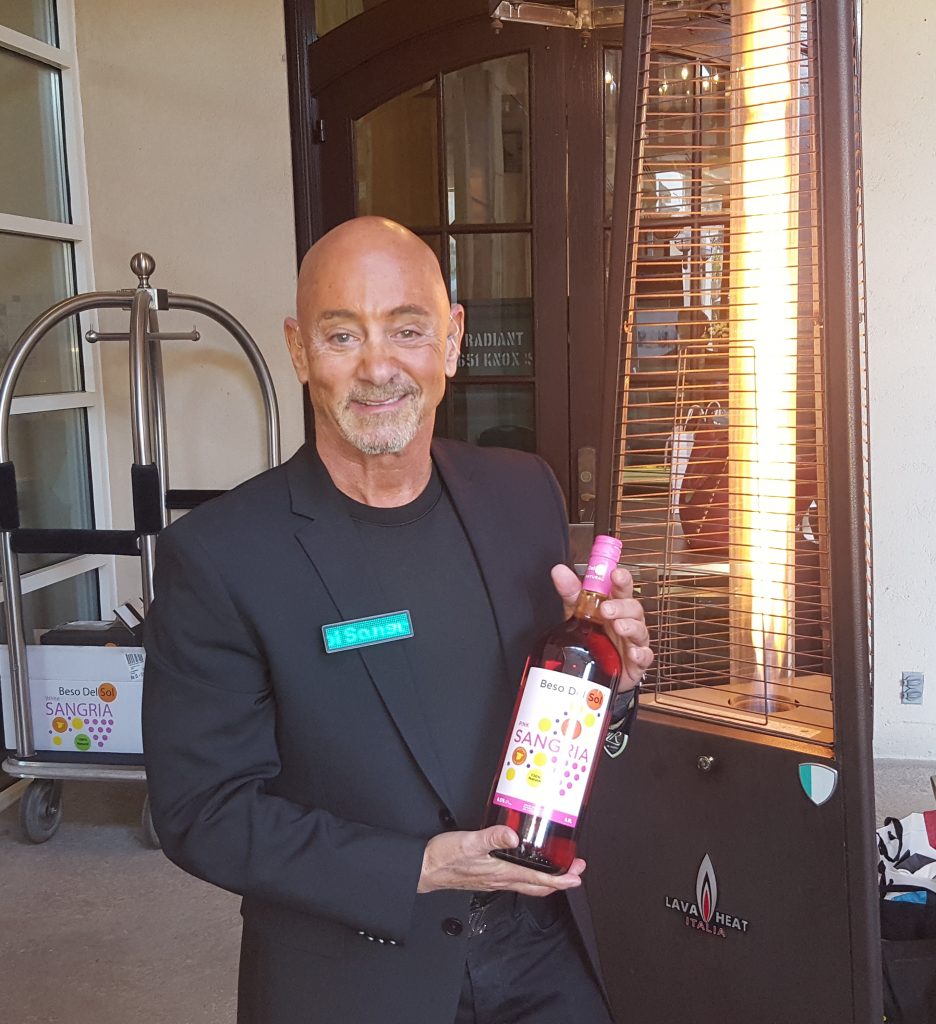 Folium Medica was gifting their skincare products that are made from all-natural skin care recipes using native European botanicals created to promote gentle, yet powerful healing and nourishing benefits. The Folium Medica line was created to have therapeutic benefits, drawing from a wide spectrum of botanicals that are beneficial to skin health and appearance. For more information, visit: Folium Medica
Kailo Organic was gifting their products that are designed to clear out blockages in the seven chakras. There are seven major chakras which are located along the central line of the body, from the base of the spine to the top of the head. They are conceived of as whirling, wheel-like vortexes through which prana (universal cosmic energy) flows into and out of the body. The flow of this energy affects all areas of our wellbeing. For more information, visit: Kailo
Kiss and Tell™ was gifting their recently released organic lip balm that is made with 100% natural ingredients.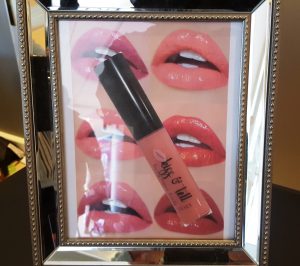 EarthWater was gifting their 100% Natural, Alkaline Water that contains 70+ Trace Minerals. This water takes hydration to a whole new level as it will boost and help rebuild your immune system, improve circulation, remove toxins and so much more. For more information, visit: EarthWater
In addition, guests also received gifts from; Iris Notes, B.Tempt'd, Stivell, the EndyMed Newa, Silc Skin, Pocket Juice, PowerBass, Maddy & Maize, Yew Stuff Light Up Bottle, SeaChange Seafood, cosmetics from Anastasia, Alex and Ani, jewelry from Sashka Co, OPI, American Crew, mineral sunscreen from Coola, Moon Cheese and the finest toffee candy from Enstrom.