The Austin Film Society held an Honoree Brunch and Press Conference at 11:30 AM on Thursday, March 9, 2018, at the newest, trendy, and luxury Fairmont Austin just in time for the acclaimed SXSW. The conference presented the actors Armie Hammer and Regina Hall and the directors, Paul Thomas Anderson and Richard Linklater. The panel was moderated by Steven Gaydos, Vice President and Executive Editor of Variety.
Later in the evening at the Texas Film Awards, the eight-time Academy-Award nominated screenwriter and director Paul Thomas Anderson accepted the inaugural Jonathan Demme Award. Paul Thomas Anderson became close to the Texas film community when he shot "There Will Be Blood" (2007) in Marfa, Texas.
Steven Gaydos, Vice President and Executive Editor of Variety,  presented Armie Hammer with Variety's "One to Claim" Award that honors actors and filmmakers who have achieved excellence early in their careers. Armie Hammer is well known for the film "Call Me By Your Name" (2017), that was nominated for four Oscars.  Armie Hammer will be seen next during SXSW premiere of the film "Final Portrait "(2017) Sony Pictures Classics at the Stateside Theatre in Congress showing today at 6:00 PM.
During the press conference different topics were relevant from the political side of view such as the Times Up Movement, Me Too, and Resistance. They even talked about creativity and how films and TV have evolved over the years. Richard Linklater believes as a filmmaker you can have your own artistic bubble follow your own instinct and be as creative as you can be even with Netflix or Amazon.
Regina Hall was very lively and spirited during the conference where she expressed a great amount of positivism with films and scripts made targeting the black community and especially about black women in America. African Americans have been following the career of Regina Hall, especially after "Girl's Trip" (2017) film. Regina said that Universal Studios really believed in the evolution of the film, and Regina was worried about having a summer release. She was very impressed with the big support the film received from women who belong to the black community. She said joking, "I think every black girl in Atlanta watched our film, and all women really helped to spread the word about it." She thinks that Universal advertised the film very well. Regina Hall starred the blockbuster "Girls Trip" and she will be seen during SXSW 2018 with the indie film "Support the Girls" (2018) coming up today at 9:00 PM at the Zach Theatre.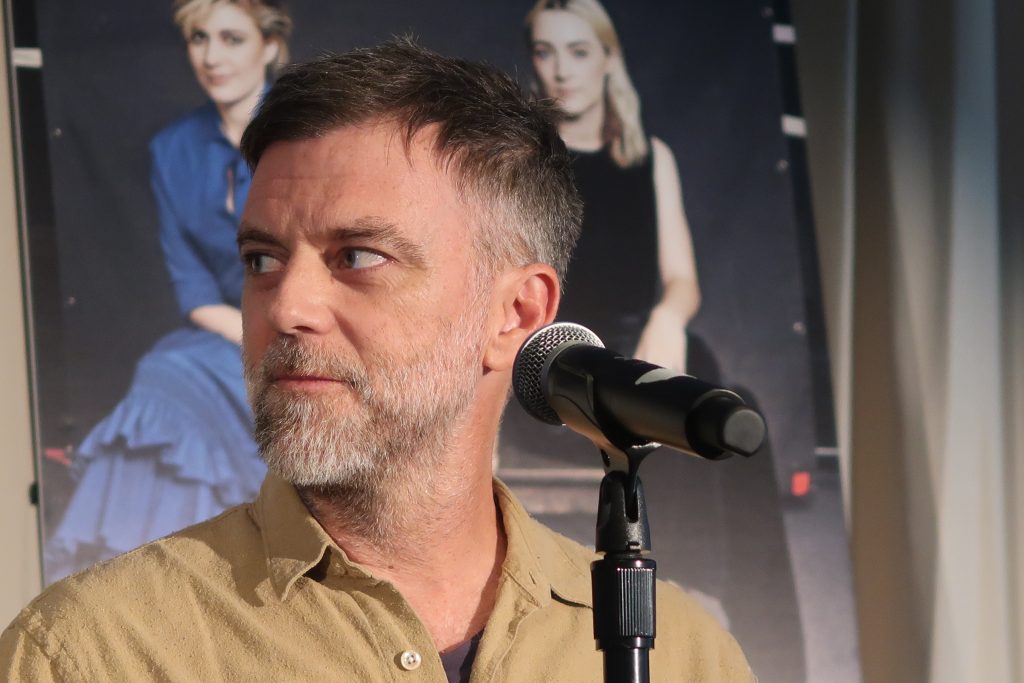 About Austin Film Society
Founded in 1985 by filmmaker Richard Linklater, the Austin Film Society's mission is to empower our community to make, watch, and love creative media. AFS curates and screens hundreds of repertory, international, and art house films annually at the AFS Cinema; delivers financial support to Texas filmmakers through the AFS Grant; operates Austin Studios, a 20-acre production facility, and Austin Public, space for our city's diverse media makers to train and collaborate. Through its award-winning after-school classes, intern training, and the Ed Lowry Student Film program, AFS encourages media literacy and provides a place for the youth of all backgrounds to learn the craft of filmmaking and gain access to tools for media production. By hosting premieres, special events, local and international industry events, and the Texas Film Awards, AFS shines the national spotlight on Texas filmmakers while connecting Austin and Texas to the wider film community.