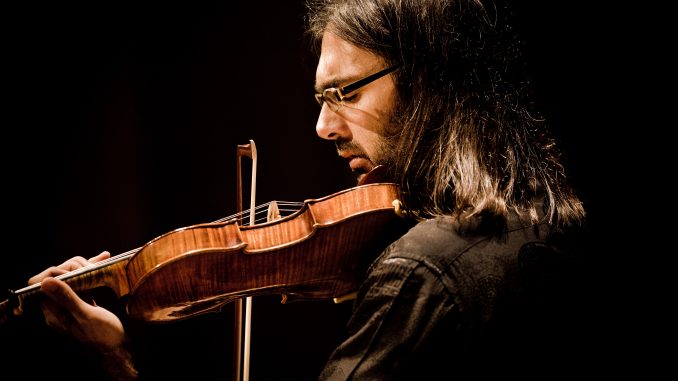 On Thursday, March 8th, 2018, French Guest Conductor Emmanuel Krivine led the Chicago Symphony Orchestra and Greek virtuoso violinist Leonidas Kavakos in an outstandingly entertaining concert that included Shostakovich's Violin Concerto No.1. Krivine, head of the Orchestre National de France, is one of the world's most distinguished conductors, his interpretations often called "elegant and colorful". In describing Kavakos' recording of the Shostakovich piece (with Valery Gergiev conducting the Mariinsky), Graham Williams noted it was "an utterly compelling performance…delivered with a blistering energy and panache".
The 2 pieces that framed this concert, "Dawn on the Moscow River" and "La Mer", both contain beautiful evocations of early morning light on the surface of water.
– Modest Mussorgsky, begun 1872, Orch. Nikolai Rimsky-Korsakov Prelude to Khovanshchina
Khovanshchina was left unfinished at the time of Mussorgsky's death in 1882 and his friend Rimsky-Korsakov attempted to put what was reportedly "a mass of disorderly manuscripts" together and to orchestrate or create "a performing edition" of the drama/opera. The prelude was called "Dawn on the Moscow River', a depiction of the city of Moscow at the end of the 17th century, and Rimsky-Korsakov crafted a pastoral scene to usher in the historical tragedy that followed.
The Chicago Symphony Orchestra developed a wonderful tone poem image/portrait of the gradual accumulation of daylight in a relatively brief series of five variations on a Russian folk tune. There are intriguing horn solos, lustrous woodwind playing, all produced with rich, smooth sound.
– Dimitri Shostakovich Violin Concerto No. 1 in A minor, Op. 77, 1947-48
-The Concerto, like many another of Shostakovich's serious efforts, begins in a dark and somber mood, with the opening Nocturne sounding tense and forbidding.
The second movement proceeds as an almost "diabolical " Scherzo, with the violin and attendant woodwinds very rapidly performing the alternately playful yet threatening material. Little by little, the movement transforms into an aggressive and highly energetic- almost mocking- folk dance. The third movement is a passacaglia, a composition similar to a chaconne, in slow triple time with variations over a ground bass; it commences with a chorale-like quality. The woodwinds sustaining a sad theme, the violin then enters with a very warm and beautiful main theme. The superb soloist performed virtually without pause, and was especially convincing in the long and tricky cadenza that links the Passacaglia with the final Burlesque.
– In encore: J.S. Bach Sonata No. 2 for Solo Violin in A minor BWV 1003, 1720: "Andante"
After the fiery, dense and dramatic Shostakovich, the little sonata acted like a palate cleanser, bright and pure, though given an interpretation that was in depth and expressive. The piece was many layered, and Kavakos' wonderful phrasing coupled with the exquisite baroque tonality of his 1734 Stradivarius "Willemotte" gave a dynamic feel to this lilting yet slightly sad piece.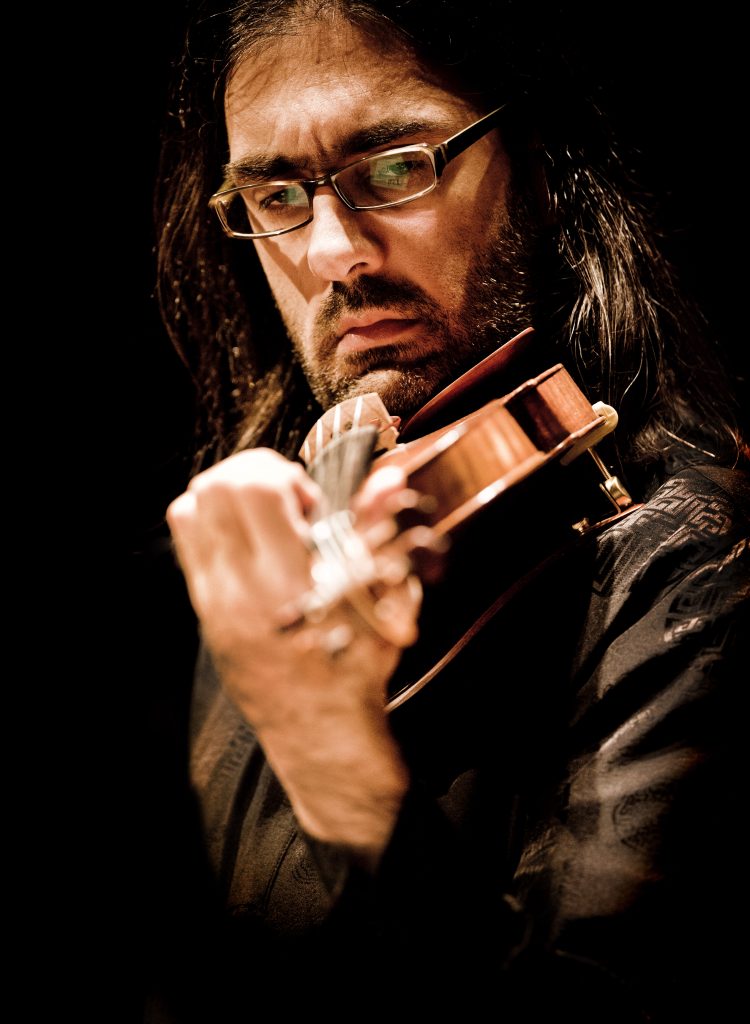 – Hector Berlioz Royal Hunt and Storm from Les Troyens, 1856-58
 Under Krivine's understated yet thoroughly controlled baton, this difficult piece flowed forth in a precisely gauged series of tempos, with a natural yet bold manner of expression.
The Chicago Symphony Orchestra was beautifully balanced, transparently delivering Berlioz's vibrant orchestration, highlighting his vividly expressive widely spaced chords. The performance began with high energy and closed the same way.
It's a wonderfully descriptive piece, led by Krivine with expert attention to detail, with nuance and admirable skill. This is Romantic, sonorous music filled throughout with contrasting musical moods and fine pacing presented in assertive uninterrupted sequence.
 – Claude Debussy La mer (Three Symphonic Sketches), 1903-05
Debussy subtitled this work "Three Symphonic Sketches"; the titles of the movements suggest the images later conjured by the music itself.
"From Dawn To Midday On The Sea" is an exploration of atmospheric and lightning shifts of morning on the water. After a quiet beginning, the music swells and quickens dynamically, concluding with a chorale for brass, triumphantly executed by the Chicago Symphony Orchestra Brass.
The first segment led directly into "Play Of Waves," depicting light and motion changes in the currents. Ostinato patterns and fragments of variant melodies and rhythms seem to blithely overlap- like rushing ripples and waves!
"Dialog Of The Wind And The Sea", commenced after a brief pause, calls forth the urgency and force of a great storm. The music varies from periods of calm to restless patterns, brings forth material heard in the first 2 sketches and builds to a dramatic and "commanding" climax.
The program is to be repeated March 9, 10 and 11 with all performances at Symphony Center, 220 S. Michigan, Chicago.
For information and tickets to all the fine programs of The Chicago Symphony Orchestra, go to www.cso.org