On Saturday night, August 18, from 7 p.m. to midnight, the Auxiliary Board of Shedd Aquarium will host the 12th anniversary of BLU for a night of celebration highlighting the aquarium's newest special exhibit, Underwater Beauty. The soiree with auction, BLU: Behold the Beauty, will celebrate the vibrancy and incredible adaptions of aquatic life. Guests are invited to explore the world of bold colors, bright shimmers, ebbs and flows of rhythm and loud patterns with special animal encounters, while enjoying cocktails and tastings from Chicago's best restaurants as well as music and dancing on the outdoor terrace with lakeside and skyline views. There will be an aquatic presentation inside and fireworks from Navy Pier outside under the stars!
Marine displays will astound the senses and feature a multitude of amazing and unique forms of living beauty. Like the exhibit, Underwater Beauty, the event demonstrates how natural wonder is irreplaceable and worth saving, highlighting how such allure can come in a wide array of different designs.
 On May 25th, 2018, Shedd Aquarium opened its latest special exhibit, Underwater Beauty. Featuring thousands of animals representing 100 species, Underwater Beauty promises to be the aquarium's most diverse special exhibit in its 88-year history. Unlike previous special exhibits like Amphibians and Jellies, which focused on one species or class of animals, this exhibit shines a spotlight on the multifold types of creature artistry in our lakes, rivers and oceans across the globe.
"Underwater Beauty truly showcases the brilliance of biodiversity in our waterways, embracing beauty that comes in all different forms, shapes, sizes and colors," said Mark Schick, Director of Fishes Exhibit Development at Shedd Aquarium.
Developed and designed exclusively by Shedd Aquarium, the exhibit features five distinct rooms that display a variety of adaptations and characteristics of aquatic loveliness, including Shimmer, Colors, Patterns, and Rhythms. The last room, Move You, contains ample seating and offers guests ambient sound and an opportunity for quiet reflection amid wondrous freshwater fish/plant life.
As guests move through the space, they can watch sea jellies pulse, eels ribbon and a rainbow come alive with reef fish. Guests are encouraged to dive into their curiosity, discovering something new, making connections by looking nature in the eye and leaving with an appreciation for marine fascination worth conserving and saving.
"At Shedd Aquarium, beauty is weird, different, stunning and unexpected", said Tynnetta Qaiyim, Vice President of Planning and Design".
Celebrate at Shedd BLU: Behold the Beauty, Saturday, August 18, 7 p.m. – 12 a.m.
Shedd Aquarium 1200 S. Lake Shore Drive, Chicago
Join over 1,000 young Chicago social and business leaders as they raise vital funds to Shedd's many conservation efforts for aquatic habitats around the globe and for the animals that call Shedd home.
TICKETS: Regular Admission: $150
Includes drinks, restaurant bites, access to Shedd's exhibits and entertainment throughout the evening.
VIP Admission: $250
Perks include one-hour early entry, access to the VIP lounges throughout the event, exclusive seating at the aquatic presentation, premier food vendors and signature cocktails.
Bulk Tickets: $1,250 for 10 regular admission tickets. Limited quantity available.
Buy your tickets online at sheddaquarium website.
(Must be 21 years old to attend)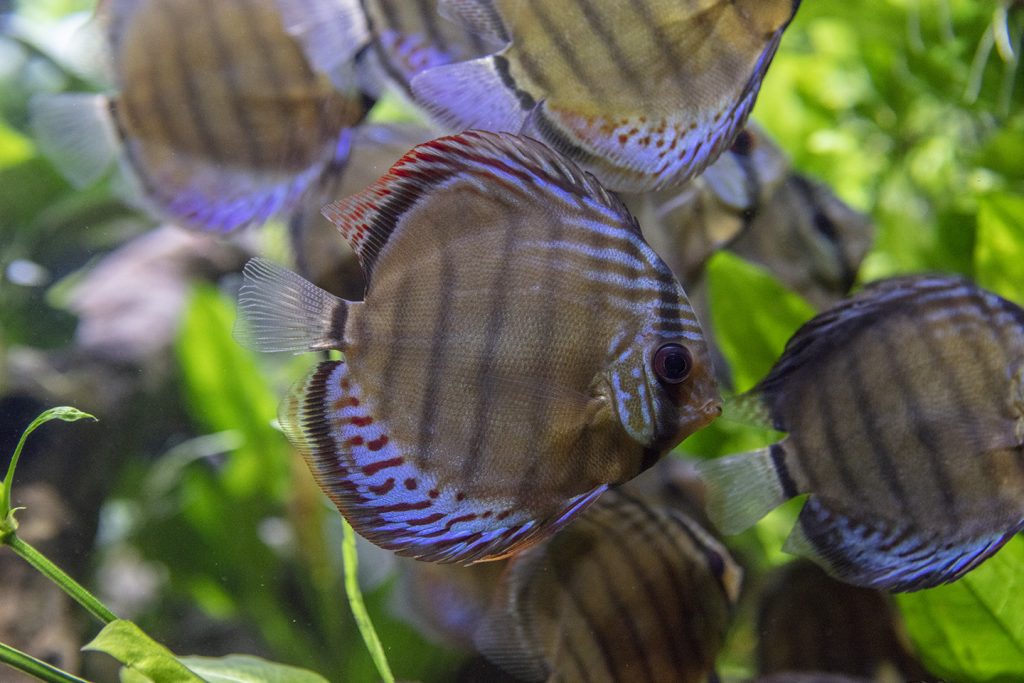 All photos courtesy of Shedd Aquarium