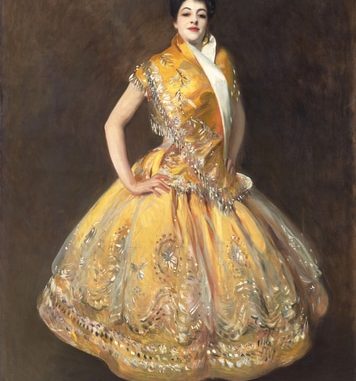 This magnificent exhibition showcasing the prolific work of John Singer Sargent is only at the Art Institute of Chicago through September 30. During his prolific career in the 19th and 20th centuries, Sargent created more than 900 oil paintings and over 2,000 watercolors, as well as countless sketches and charcoal drawings. Although he was primarily known for his stunning portraitures, his versatile artistry spanned into landscapes, street scenes, murals and nudes in a variety of mediums.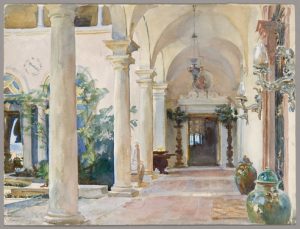 Sargent's influence on the Chicago art scene was profound as many prominent business leaders as well as patrons of the arts supported him while demanding his attention. When his powerful portrait of Carmen Dauset was displayed at the Art Institute in 1890, Chicago was launched as a major center for contemporary art and culture.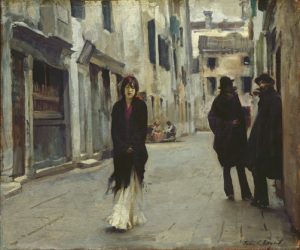 Between 1856–1925, Sargent became the most sought-after portrait artist of his time in both Europe and America. Born in Italy to American parents, Sargent was a wanderer, traveling the world for unique subjects to paint. He spent a great deal of time in Venice, where he painted scenes of ordinary workers. In 1888, "Street in Venice" was shown at the Art Institute, premiering Sargent's work in Chicago and creating demand for his work.
One of the unique aspects of his portraits is the use of heavy brushstrokes, his signature technique. He believed in the impact of light, mood and pose as well as enjoyed plein air painting. He worked in charcoals in later years because they could be completed in one sitting.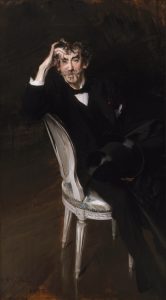 Over the next four decades, dozens of paintings by Sargent came to Chicago for an exhibition, including the World's Columbian Exposition in 1893. His portraits of famous Chicagoans, including industrialist Charles Deering, Mrs. Potter Palmer and Daisy Leiter brought Sargent to even greater prominence. Sargent was truly a citizen of the world and his impact on the city will always be remembered.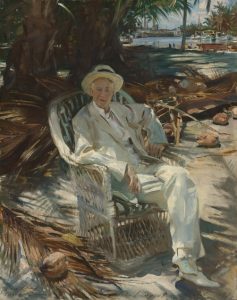 For more information, visit articedu website. The Art Institute of Chicago is located at
111 South Michigan Avenue in Chicago.