It's that time of year again, summer is winding down and you are a little less focused on the beach body and between back-to-school and work, exercise might be an afterthought. There are plenty of great options and ways to keep motivated and help make that next spring you don't need to start from scratch when it comes to sculpting your body.
When it comes to working out, everyone has their own schedule and no one has a gym to fit your schedule quite like 24 Hour Fitness. They truly live up to their name, whether it is waking up at 4 a.m. to get a workout in before work or if you finish an odd shift at midnight and can't get to sleep and want to workout instead of sitting on the couch, this is the gym for you. 24 Hour Fitness goes far beyond just being open every minute of the day and night, they have the equipment, classes and people to make sure that you attain your fitness goals.
24 Hour Fitness is always trying to stay ahead of the fitness game and last year they added 24GO™ to assist their members. 24GO is 24 Hour Fitness' revolutionary custom coaching app that takes the guesswork out of fitness by recommending the perfect workouts for you. These workouts aren't just meant to be done at 24 Hour Fitness, they also give you workouts you can do at home, all based on what you like and what workouts you have done in the past. If you are looking for a class, any class, 24GO can find GX24® classes by location, instructor and more. It can also save them directly to your mobile calendar. The 24GO® app helps hold you accountable with alerts, reminders and more.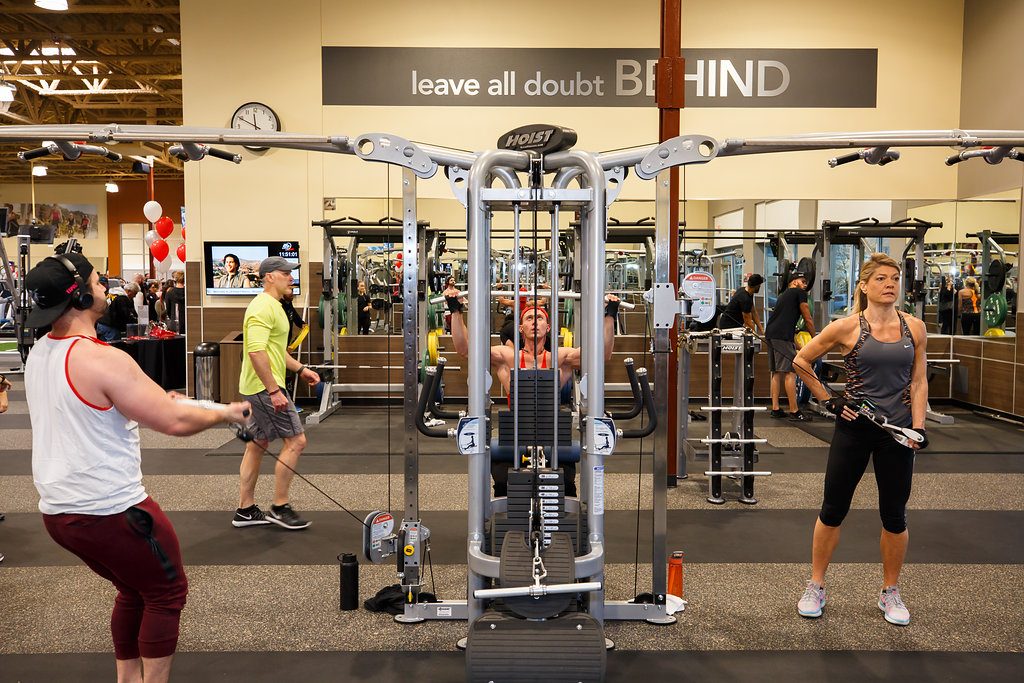 Speaking of classes, 24 Hour Fitness has a huge assortment of classes to make sure you can always try something new and that you will never get bored. You can begin with some standard classic classes such as yoga, pilates or cycling, which will push your fitness level as your instructor will take you up hills, sprint as well as interval training while keeping you motivated to push through your ride. You are also always going to find the latest and cutting edge workouts such as HIIT (High Intensity Interval Training), Les Mills GRIT® and GX24® Classes. 24 Hour Fitness also has a great lineup of Active Classes for Aging Well including: aquatics, SilverSneakers® Yoga and SilverSneakers® Classes. It doesn't matter what your fitness level is or your age, 24 Hour Fitness has a class for you.
If you prefer to just workout on your own and do your own workout 24 Hour Fitness is the perfect facility for you. They have over 400 locations in 13 states and being open 24 hours a day caters to any schedule. In terms of workout equipment, you will be hard pressed to find a location that seems to have anything and everything to make your workout complete. For more information, visit: 24 Hour Fitness
The more you push your body during your workouts or simply as you age, making sure you lubricate your joints and reducing inflammation are two very important things to keep in mind when it comes to supplements. Nutraholics provides the benefits of collagen and bone broth with their amazing line-up of daily essentials. The Nutraholics Collagen Peptides Protein Powder is made from 100% grass-fed cows and loaded with amino acids and protein to give you strong bones and maximum joint comfort. It supports digestive health, helps with appetite suppression and weight management as well as boosting metabolism and enhances brain function. The unflavored powder can be used in combination with anything, soup, coffee, tea, it blends beautifully without changing the flavor of what you are using it with. The Bone Broth Protein Powder is also made from 100% grass-fed, pasture raised cows and daily use will help keep you skin moisturized and youthful while also aiding in keeping your joints lubricated to reduce inflammation. If you want to feel good before, during and after your workout, Nutraholics can benefit you in so many ways. For more information, visit: Nutraholics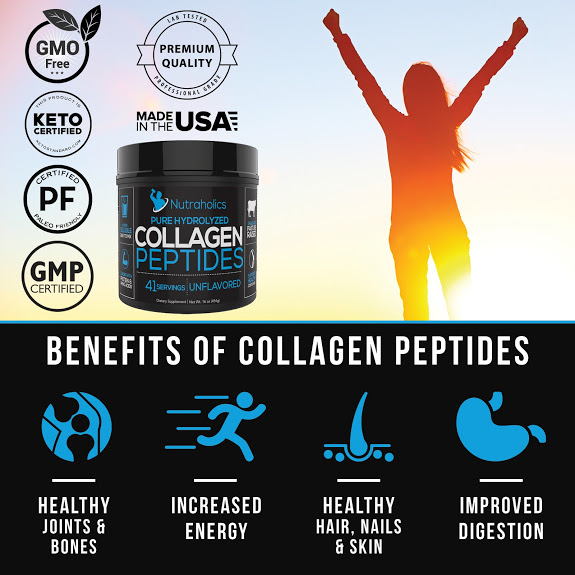 If you need a little something more than plain water and you want to avoid drinks with artificial ingredients, Obrigado Coconut Water is the drink you need pre, post and during your workout. Obrigado Coconut Water is produced from 100% pure young green coconuts from Brazil, with absolutely no additives or preservatives, our product tastes deliciously different than any other coconut water. Obrigado is all-natural, it is never made from concentrate, has no added sugar or preservatives, and is strictly non-GMO. To help you push through your workout, Obrigado Coconut Water is full of potassium and electrolytes that supports hydration as well as recovery. If you have never drank straight from a coconut, Obrigado is about as close as you can ever come to doing it without actually holding the coconut. For more information, visit: Obrigado