The Lyric Opera of Chicago's Siegfried, "Der Ring des Nibelungen" ("The Ring of the Nibelung") or the Ring Cycle, is the third part in Richard Wagner's four-opera masterpiece. This production brought the Windy City audience something fresh and fun. This reviewer is new to the Ring Cycle, so a little longing for the drama and bravura of historic productions of Siegfried would be understandable but this surprising and remarkably fast-moving opera was a great introduction to Wagnerian Opera. Director David Poutney created a lush and beautiful opera with Burkhard Fritz as Siegfried, Christine Goerke as Brünnhilde, Matthias Klink as Mime, Eric Owens as Wotan, Samuel Youn as Alberich, Ronnita Miller as Erda, Diana Newman as Woodbird, and Patrick Guetti as Fafner.
The opera is more than a coming of age tale for Siegfried as we meet him as a child. Throughout the opera Fritz sings to us of the nature of fear as an orphan, a boy and then a man. Robert Innes Hopkins' set design of Siegfried was right out of a children's tale with an enormous dragon, neon lights, drawings on the nursery room wall, fire and more fire, and a mother figure bigger than life. The opera begins with a nursery scene, reminiscent of Lily Tomlin's famous performance as a diminutive Edith Ann, with giant sized nursery furniture.
Act Two sets Siegfried in a in a forest which is alive with swaying trees and leaves swirling about, perfect for an autumn evening. Billowing sails for trees and choreography paired with innovative light design gives movement and dimension to the set and a perfect home for the Forest Bird. There are large leaves with a vivid dayglow green so bright we wondered if it hurt the eyes of those in the front rows. As the scene progresses the large ovoid green leaves form a nest around Siegfried. Fritz sang in beautiful German according to my guest, a Bavarian native.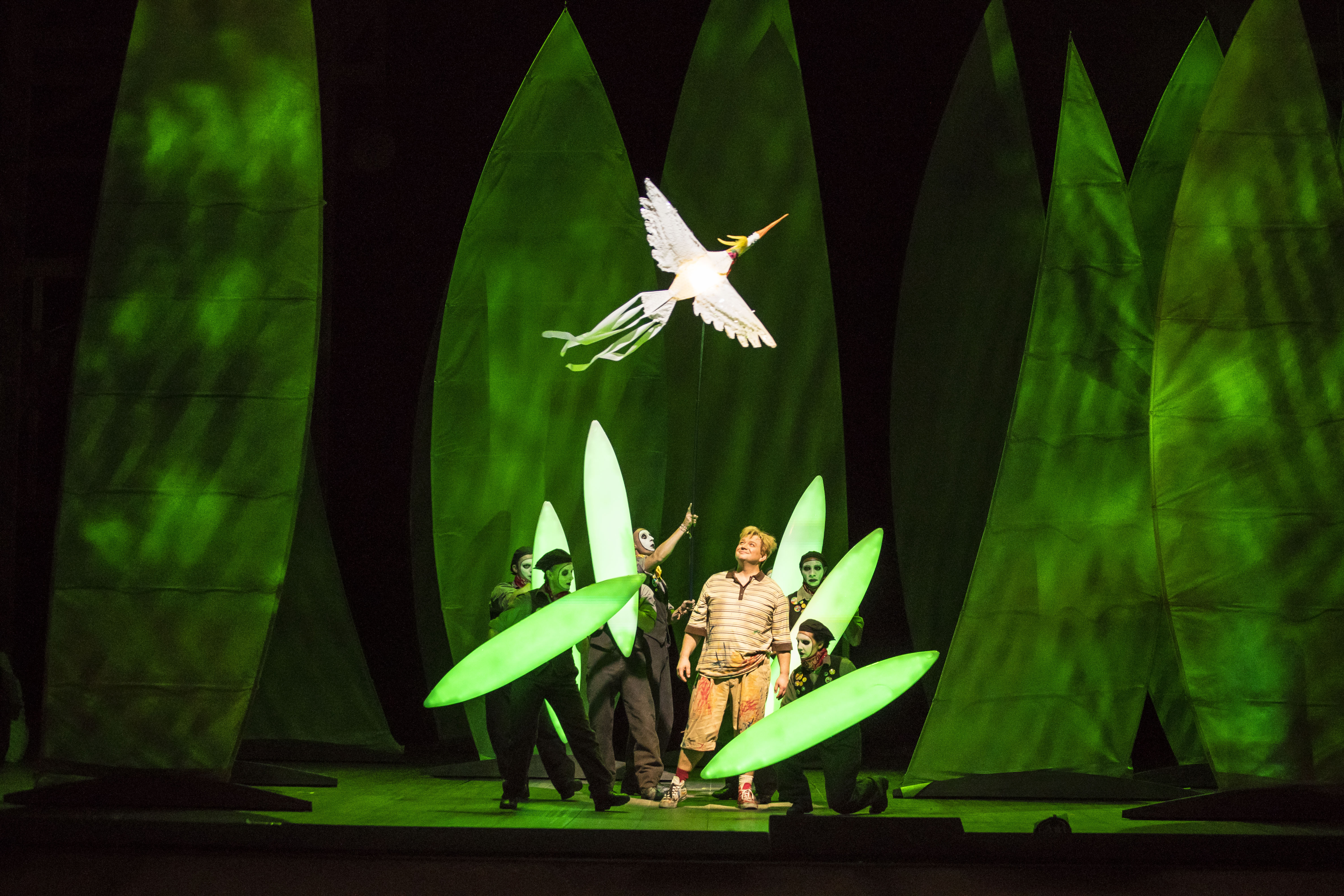 Wagner saves the best for last and rewards the audience for their stamina. The most powerful music of the evening was the duet between Brünnhilde and Siegfried as they engage in the  back and forth asking the typical back and forth do you love you or do you not. The standout vocal performance of the evening was given in the final act by the soprano Goerke.
Soprano Diana Newman, as the Forest Bird was a charming and bright songbird in her seventh role at the Lyric Opera. Newman is a recent winner of the Metropolitan Opera National Council Auditions (Illinois District) and is an alumna of Ravinia's Steans Music Institute.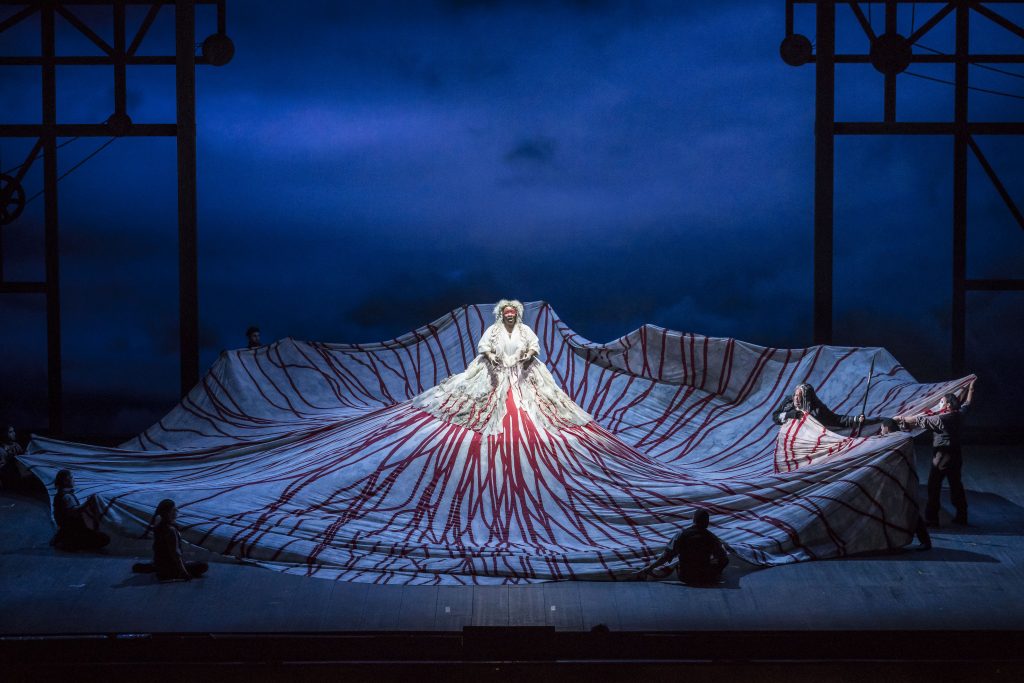 The Lyric's orchestra gave a powerful performance, ably led by director, Sir Andrew Davis. The orchestra did not just support the performers but played an equal role in interpreting Wagner's music clueing the audience on what was happening and what to expect next.
For more information and tickets, go to the lyric opera website
Seigfried is playing through November 16, 2018.
All photography by Todd Rosenberg.