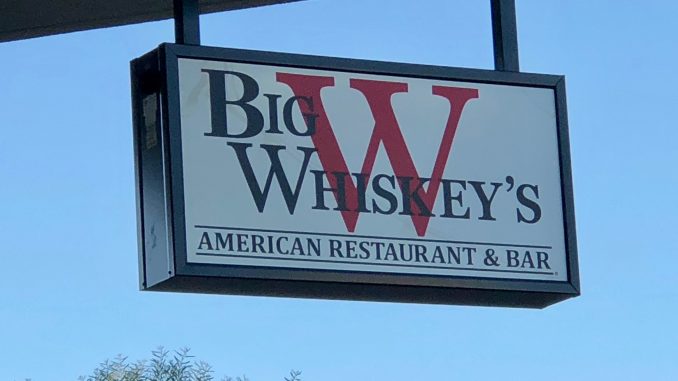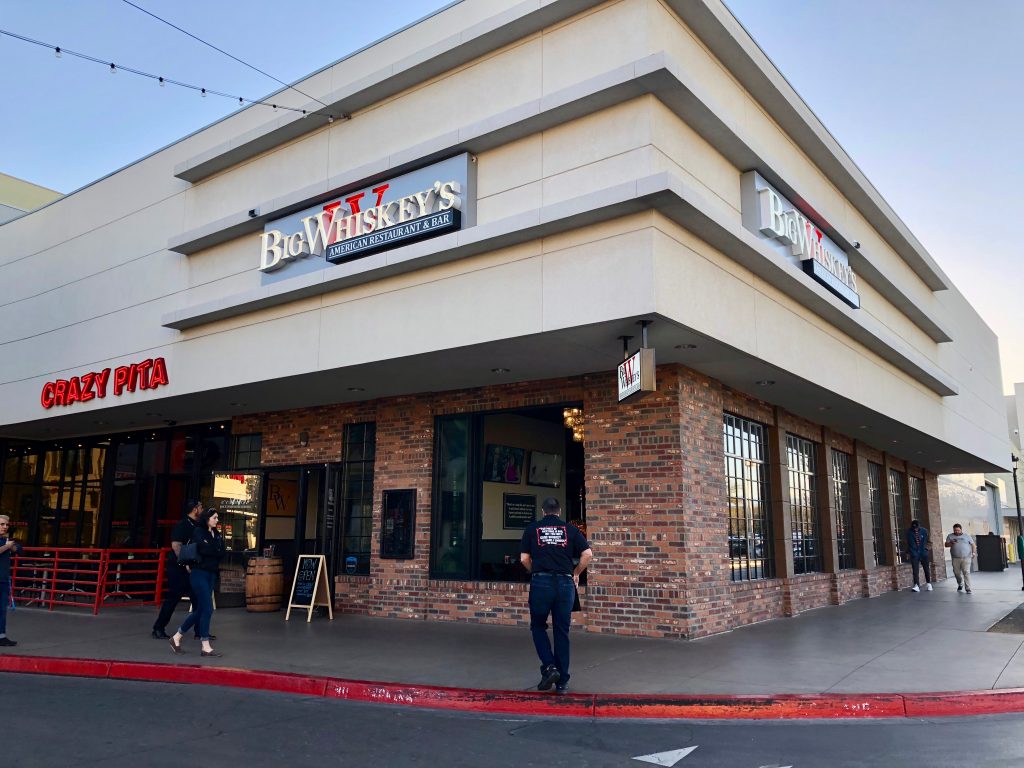 Big Whiskey's recently opened a new restaurant in Las Vegas' Town Square. It is best described as an American Restaurant and Bar. It's a proven favorite in the midwest with 10 locations in Missoiuri, Arkansas and Kansas. I enjoyed the selection and quality of the foods and drinks I recently sampled there.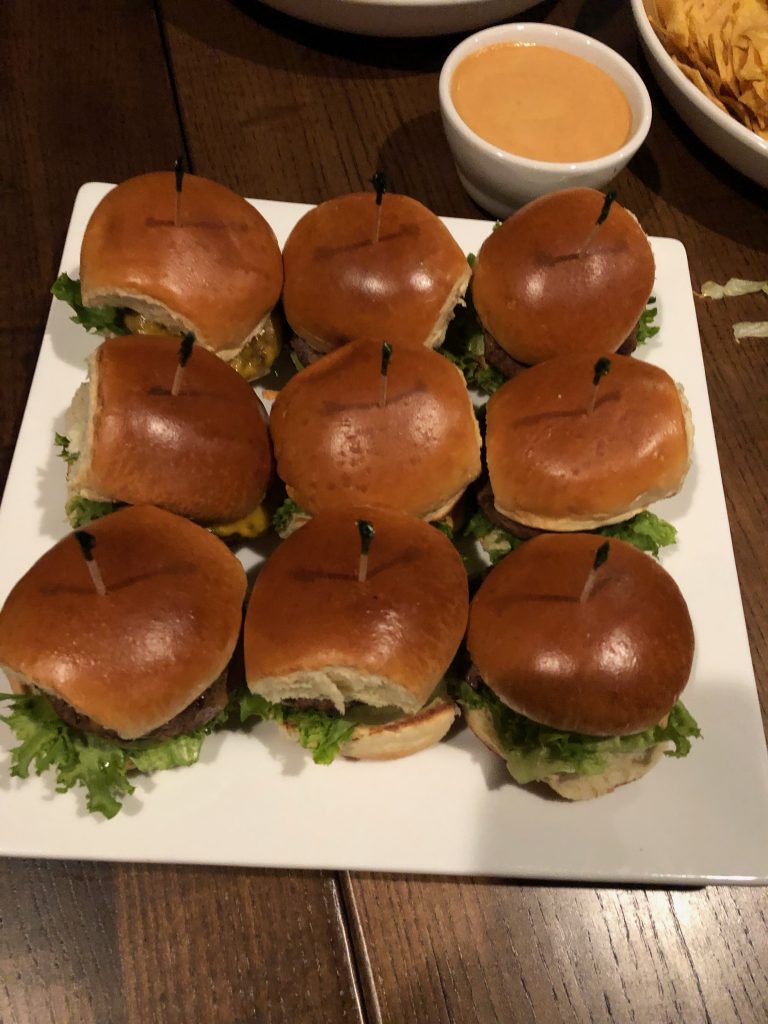 Big Whiskey's features an updated version of classic American cuisine that is true to its Midwestern roots. They serve up a variety of burgers including the mouthwatering Big Whiskey BBQ Craft Burger, topped with golden onion rings, crispy bacon and homemade Honey Whiskey BBQ sauce. The Impossible Burger, a pub-style burger includes vegan American cheese, red onion, lettuce, onion ring and A1 Aioli Sauce on a vegan pretzel bun.
The BW American Sliders that I sampled were topped with pickles, melted cheese and BW's slider sauce which gave the sliders a unique taste.
The Buffalo Chicken Wontons are crispy fried wontons filled with pockets of Big Whiskey's Buffalo Chicken Dip and sprinkled with bleu cheese crumbles. I really enjoyed the bites.
For desert, I couldn't pass up the opportunity to sample a Banana Whiskey Foster with brown butter caramelized bananas, vanilla bean ice cream, a pinch of nutmeg and finished with a delicious caramel sauce made from locally-based Ambros Banana Whiskey.
Speaking of whiskey, the great variety offered here makes BW's a nirvana for whiskey lovers. The selection includes 150 different choices. I have never seen a such a variety. Their stock includes blended whiskeys, Bourbon, Canadian, Scotch, Irish and and Japanese whiskeys. And the knowledgeable bar staff can help guide patrons in the selection.
Whiskeys on tap and Whiskey Flights are both available, beginning at $18. Guests can also choose from dozens of beers, including several local favorites, wine by the glass and Vegas-inspired cocktails such as the VegasBorn with Smoke Wagon Private Barrel Bourbon, Sweet Vermouth, Bitters and Demerara Syrup; Running Rebel Devil with Skyy Vodka, Jägermeister, Cranberry Fruitations, Vanilla Syrup and Fresh Lime Juice; or the Golden Knightarita with Suaza Gold Triple Sec, Agave Nectar and Fresh Lime Juice.
Well, I didn't try all the available whiskeys, but I did sample the three speciality drinks. I especially enjoyed the margarita. Admittedly, I am not a whiskey connoisseur.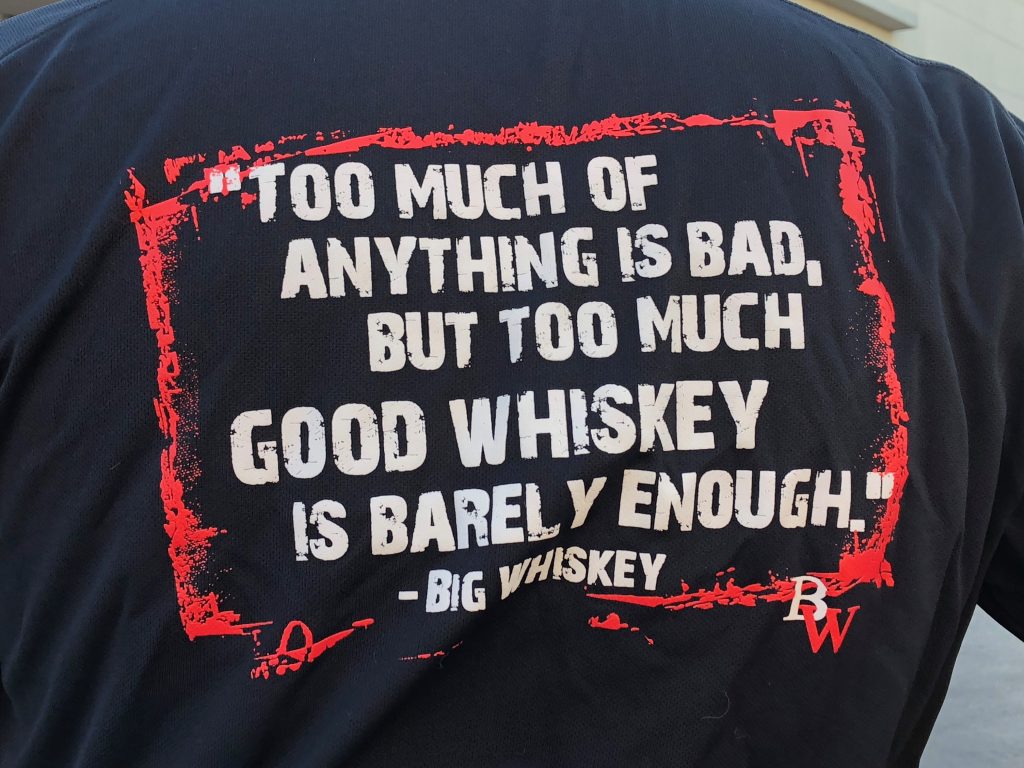 Big Whiskey's is an enjoyable place to visit for some all American food or a few other options including tacos. A vegan selection is also offered. Valet parking is available or use one of the ample spots located near the eatery.
Big Whiskey's American Restaurant & Bar Las Vegas operates Sunday through Thursday from 11 a.m. to midnight and Friday through Saturday from 11 a.m. to 1:30 a.m. A special happy hour menu, including half-off food and $3 off select drinks, is available Monday through Friday from 3 p.m. to 6 p.m. and Sunday through Wednesday.