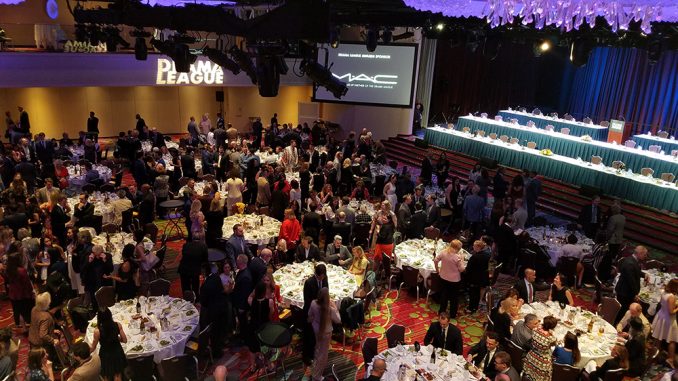 Drama League Announces Winners of 85th Annual Awards
STAR STUDDED CEREMONY HELD MAY 17, 2019 – AT THE MARRIOTT MARQUIS TIMES SQUARE
The festivities celebrated the 2019 Special Awards Recipients: Tony® Award winning actress and singer Kelli O'Hara, currently starring in Kiss Me, Kate! on Broadway, received the Distinguished Achievement in Musical Theater Award; two-time Tony® Award nominated director Alex Timbers, of the upcoming Beetlejuice and Moulin Rouge on Broadway, received the Founders Award for Excellence in Directing; and MacArthur Genius Grant-winning playwright, actor, singer-songwriter, performance artist, director and producer Taylor Mac, writer of this season's Gary: A Sequel to Titus Andronicus on Broadway,received the Unique Contribution to the Theater Award.
During the ceremony, legendary writer Kenneth Lonergan and Director Lila Neugebauer introduced the 2019 Directing Fellows of The Drama League Directors Project: NJ Agwuna, Sharifa Elkady, Raz Golden, Chika Ike, Rebecca Marzalek-Kelly, Ismael Lara, Jr., Amanda McRaven, Lindsey Hope Pearlman, Ben Randle, Tai Thompson, Gabriel Torres, and Sophia Watt.
The 85th Annual Drama League Awards Ceremony and Luncheon includeda nominees cocktail reception, luncheon, and awards presentationheld at the Marriott Marquis Times Square in the Broadway Ballroom(1535 Broadway)on Friday, May 17, 2019.
The 85th Annual Drama League Awards is sponsored by MAC Cosmetics, Official Make-up Partner of The Drama League. The Drama League acknowledges with great appreciation its sponsor Art Lab LLC. The Drama League Awards Event Chair is Bonnie Comley.
BRYAN CRANSTON  – RECEIVED DISTINGUISHED PERFORMANCE AWARD 2019 DRAMA LEAGUE AWARDS SPECIAL RECOGNITIONS
KELLI O'HARA – RECEIVED AWARD FOR DISTINGUISHED ACHIEVEMENT IN MUSICAL THEATER
ALEX TIMBERS – RECEIVED THE FOUNDERS AWARD FOR EXCELLENCE IN DIRECTING
TAYLOR MAC – RECEIVED AWARD FOR UNIQUE CONTRIBUTION TO THE THEATER
First awarded in 1922 and formalized in 1935, The Drama League Awards are the oldest theatrical honors in America. The Drama League Awards recognize distinguished productions, performances, and exemplary career achievements. The first Drama League Award was presented to Katharine Cornell in 1935; since then, the Distinguished Performance Award has been accorded to a roster of theatre legends such as Lin-Manuel Miranda, Chita Rivera, Neil Patrick Harris, Nathan Lane, Audra McDonald, Liam Neeson, Hugh Jackman, Patti LuPone, Glenn Close, Liev Schreiber, Sir John Gielgud, Harvey Fierstein, Cherry Jones, Alec Guinness, James Earl Jones, Helen Hayes, Jeremy Irons, Mary-Louise Parker, Sir Ian McKellen, Bernadette Peters, and Christopher Plummer.
OUTSTANDING PRODUCTION OF A MUSICAL
Hadestown
Music, Lyrics and Book by Anais Mitchell
Directed by Rachel Chavkin
Walter Kerr Theatre
Produced by Mara Isaacs, Dale Franzen, Hunter Arnold, Tom Kirdahy, Carl Daikeler, Five Fates, Willette & Manny Klausner, No Guarantees, Sing Out, Louise! Productions, Stone Arch Theatricals, Benjamin Lowy/Adrian Salpeter, Meredith Lynsey Schade, 42nd.club, Craig Balsam, Broadway Strategic Return Fund, Concord Theatricals, Laurie David, Demar Moritz Gang, Getter Entertainment, Deborah Green, Harris Rubin Productions, Sally Cade Holmes, Marguerite Hoffman, Hornos-Moellenberg, Independent Presenters Network, Jam Theatricals, Kalin Levine Dohr Productions, Phil & Claire Kenny, Mike Karns, Kilimanjaro Theatricals, Lady Capital, LD Entertainment, Sandi Moran, Tom Neff, MWM Live, Patti Sanford Roberts & Michael Roberts, Schroeder Shapiro Productions, Seriff Productions, Stage Entertainment, Kenneth & Rosemary Willman, KayLavLex Theatricals, Tyler Mount, Jujamcyn Theaters (Jordan Roth: President; Rocco Landesman: President Emeritus; Paul Libin: Executive Vice President Emeritus; Jack Viertel: Senior Vice President), The National Theatre and New York Theatre Workshop
OUTSTANDING PRODUCTION OF A PLAY
The Ferryman
Written by Jez Butterworth
Directed by Sam Mendes
Produced by Sonia Friedman Productions, Neal Street Productions, Ronald Frankel, Gavin Kalin Productions, Roy Furman/Ben Lowy, Scott M. Delman, Stephanie P. McClelland, Tulchin Bartner Productions, Ron Kastner, Starry Night Entertainment, Kallish Weinstein Creative, Scott Landis, Steve Traxler, Richard Winkler, Rona Delves Broughton/William Damaschke, 1001 Nights, Burnt Umber Productions, Rupert Gavin, Scott Rudin, Jamie deRoy/Catherine Adler, Sam Levy/Lauren Stevens and Ramin Sabi/Christopher Ketne.
Bernard B. Jacobs Theatre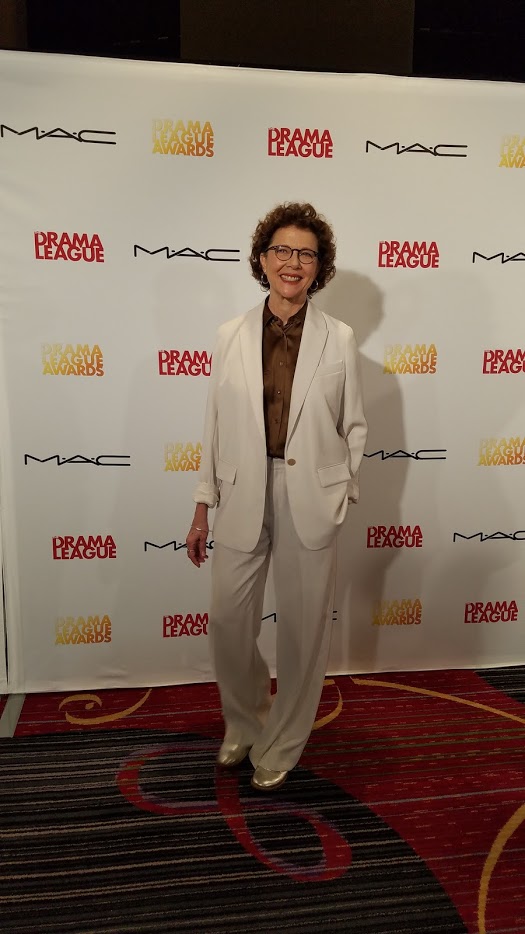 OUTSTANDING REVIVAL OF A MUSICAL
Kiss Me, Kate
Book by Sam Spewack and Bella Spewack; Music and Lyrics by Cole Porter
Directed by Scott Ellis
Roundabout Theatre Company
Produced By Roundabout Theatre Company (Todd Haimes, Artistic Director/CEO; Julia C. Levy, Executive Director; Sydney Beers, General Manager; Steve Dow, Chief Administrative Officer
OUTSTANDING REVIVAL OF A PLAY
The Waverly Gallery
Written by Kenneth Lonergan
Directed by Lila Neugebauer
John Golden Theatre
Produced by Scott Rudin, Eli Bush, The John Gore Organization, Columbia Live Stage, Len Blavatnik, Universal Theatrical Group, Stephanie P. McClelland, James L. Nederlander, Eric Falkenstein, Suzanne Grant, Benjamin Lowy, Tulchin Bartner Productions, Peter May, Al Nocciolino, Patty Baker, Bob Boyett, Wendy Federman, Barbara H. Freitag, Heni Koenigsberg, David Mirvish, True Love Productions, Roxanne Seeman & Jamie deRoy, Jason Blum and The Shubert Organization (Philip J. Smith: Chairman; Robert E. Wankel: President), Joey Parnes, Sue Wagner, John Johnson, Executive Producers
DISTINGUISHED PERFORMANCE AWARD
BRYAN CRANSTON,
Network
* * *
DISTINGUISHED ACHIEVEMENT IN MUSICAL THEATRE
KELLI O'HARA
* * *
FOUNDERS AWARD FOR EXCELLENCE IN DIRECTING
ALEX TIMBERS
* * *
UNIQUE CONTRIBUTION TO THE THEATRE
TAYLOR MAC
# # #