The Ravinia Festival is the oldest outdoor music festival in the United States, its first summer being in 1905 when it hosted the New York Philharmonic. With performances every night from June to September, there are choices for everyone. Rain, shine, cold or hot, audiences delight in the beauty of the park, its restaurants, shops, grounds and more.  The newest addition is the zippy BMO Club, located on the roof top of the Experience Center on the North Lawn that launched on June 21st, the first day of Summer. It is a relaxing space where one can begin a wonderful evening with drinks and nibbles before dining at one of the wonderful restaurants or on the lawn, and it is open to all concert goers.
There is a lovely observation bridge that connects Ravinia's Dining Pavilion to the BMO Club. The BMO Club is available for private parties.  Opening when the park opens on concert nights, service will be discontinued for classical performances but will be continuous on non-classical nights until one hour before the concert ends.
My guest and I enjoyed the delicious light foods, some wine and mixed drinks and chatted with some of the BMO personnel, including Antoine Pierre Whitfield, BMO Club Manager. There were informative remarks from Ravinia President and CEO Welz Kauffman, BMO representative Daniela O'Leary-Gill, Executive Chef Michael Tsonton and, making introductions was Nick Pullia, Director of Communications for Ravinia.
We learned that The Ravinia Festival under the leadership of Welz Kaufman has doubled revenue and extended its offerings as well as making music accessible to more people including schools all around the area. Daniela O'Leary-Gill, Executive Vice President and Chief Operating Officer, BMO U.S. and Ravinia Festival Board of Trustees member spoke of the long standing connection She was quoted as saying, "BMO has been a long and proud partner of Ravinia, as well as an advocate of the festival's inspiring education programs, providing funding and support for many years". Executive Chef Michael Tsonton described the wonderful treats that he has arranged, focusing on shared plates and goodies from Wisconsin's North Woods.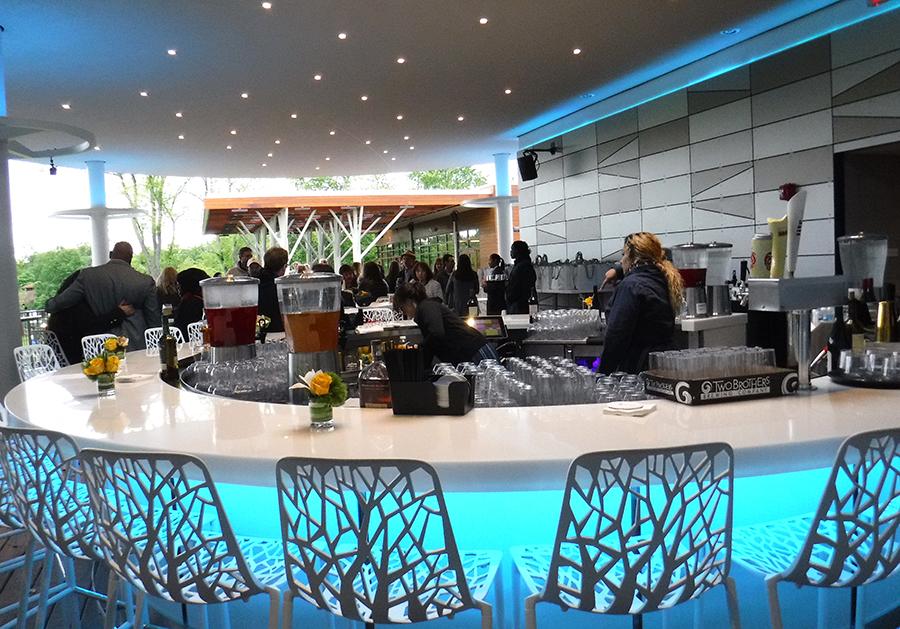 Then it was off to hear Tony Bennett, in his "Left My Heart Tour", this being the 40thyear he has performed at the Ravinia Festival. Approaching the Pavilion, we noticed one of those wonderful Ravinia tables with candles and flowers and stopped to talk with Jamie and Adam Osmanski who have been coming to the Tony Bennett Concerts for fifteen years.  They live in a South West suburb near Tinley Park and set up a hotel stay. The look forward to this.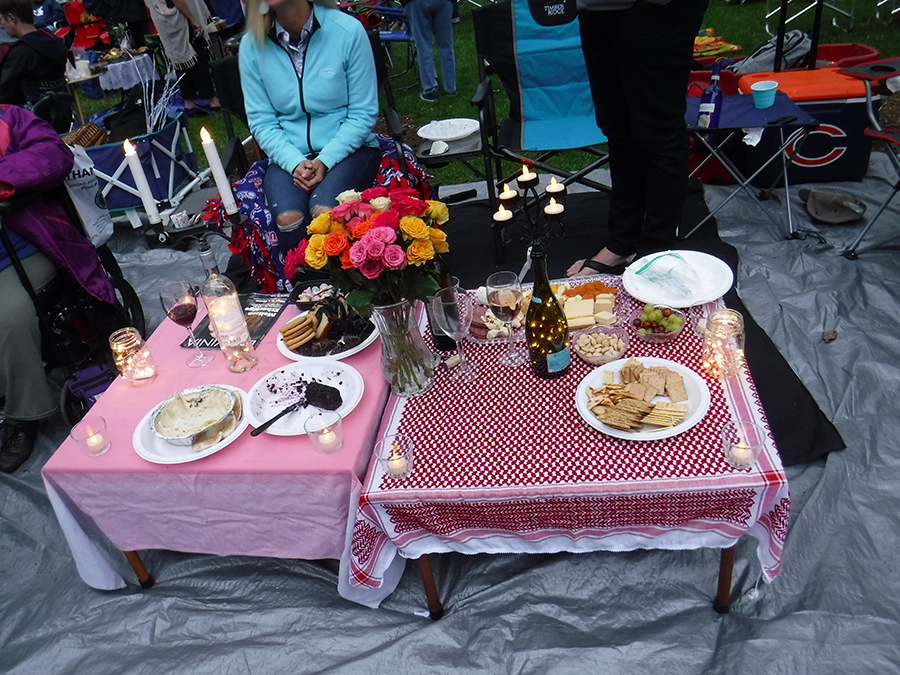 And then it was time for Tony Bennett. His quartet, piano, guitar, bass and drums dramatically placed on stage with simple and effective lighting opened the show. Antonia Bennett, Tony's daughter, offered some comments about how special it was to tour with her father and sang several songs, rather sentimental, setting the tone for this tour, filled with romantic and sentimental songs. Tony Bennett's voice and presentation were wonderful and amazing. He walks on to the stage and moves between his band members. The power and nuance of his voice singing familiar, poignant songs brought the audience that filled the pavilion to their feet several times during the concert.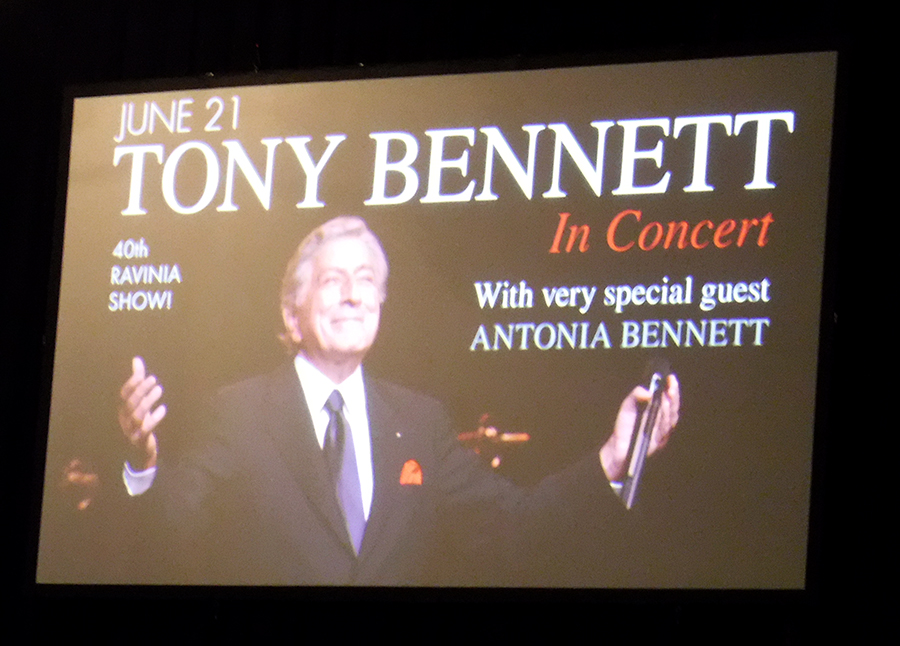 In the Ravinia program there was an article by John Schauer about Tony Bennett and his importance to San Francisco. He tells how the recording of " I Left my Heart in San Francisco" by Tony Bennett became San Francisco's song. The Fairmont Hotel in San Francisco honored Tony Bennett with a statue in 2016 on the occasion of his 90thbirthday.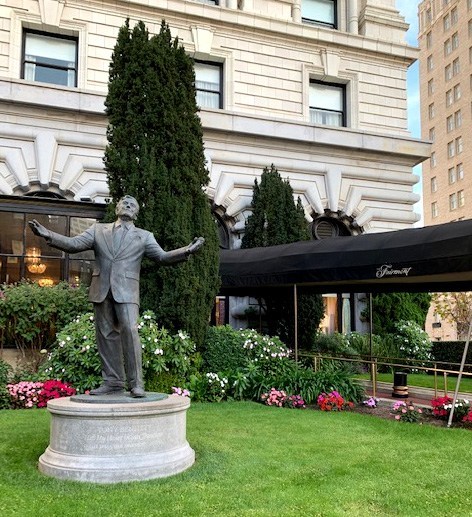 A great night at Ravinia with a wonderful season ahead.  Check Ravinia's Website.
More about the Tony Bennett Tour.
Photos: B. Keer unless otherwise noted.