I tried not to eat too much before going to the tasting of new menu items being offered at CMX CinéBistro Old Orchard's restaurant and movie theater, but alas, I couldn't eat every bite, although I very much wanted to. My previous experience with CMX's VIP movie experience was so positive that I jumped at the chance to explore what Corporate Chef, Matthew Woodward, and his team, have created to continue to thrill, fill, and surprise their patrons.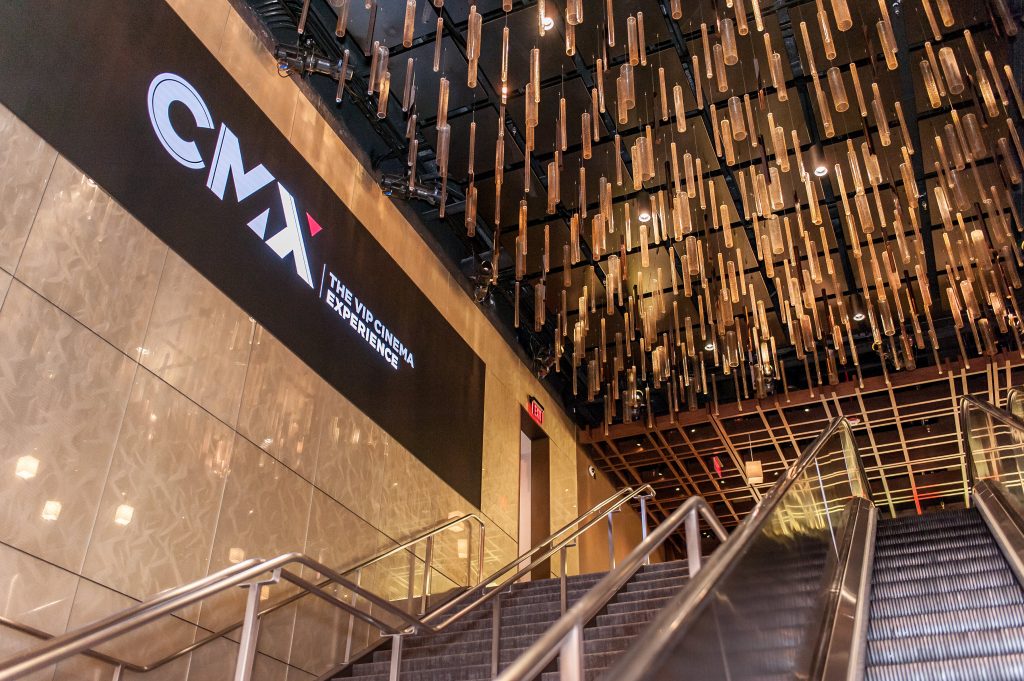 We began the evening with a delicious (and potent) cocktail along with a conversation with Chef Woodward. He explained that CMX Cinemas is constantly striving to offer its customers a really special experience of dinner with a movie, not just dinner and a movie. He aptly described the cuisine as "elevated comfort food." We were told that the chefs collaborate extensively to create new dishes that are seasonally appropriate, and use as many local growers and companies as possible. For example, steak is ordered from Allen Brothers, a well-known and respected meat company based in Chicago. Finally, all of the dishes are made in-house and from scratch, which really shone through in the quality of the food.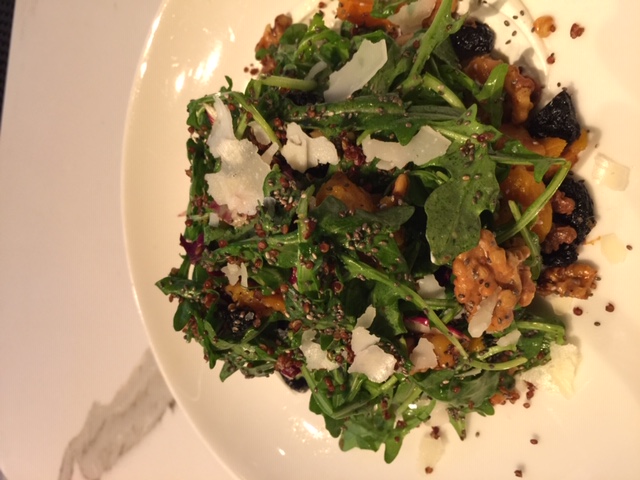 And now for the most important part – the new menu items! First, there was a spectacular Arugula and Quinoa Salad, which also included toasted walnuts, dried cherries, and shaved parmesan. The flavors combined beautifully, but each element held their own when sampled by themselves, especially the walnuts. Next was the Buffalo Cauliflower "Wings," the Bistro's riff on buffalo wings. The sauce had a good amount of spicy kick, which I appreciated, and the cauliflower inside was well-cooked; I didn't miss the absence of chicken at all. Next, were the Crispy Cod Tacos; the pieces of fish were cooked to perfection and the slaw on top was out of this world. The star of the evening, however, at least for me, was the salmon, served on a bed of potatoes with an exceptional lemon sauce, along with a layer of beautifully cooked greens. Completing the dish were two succulent shrimp, chunks of avocado, diced tomatoes, and chives. And we weren't done yet. The Chicken and Churros dish was next, CinéBistro's take on chicken and waffles. The chicken reminded me of their spectacular chicken finger appetizer and the churros had more of a doughnuty texture than churros I've had in the past. Finally, the Doughnut Bread Pudding; need I say more? I didn't think so. The only word to describe my experience with the CinéBistr's fantastic new menu items? Scrumdiddlyumptious!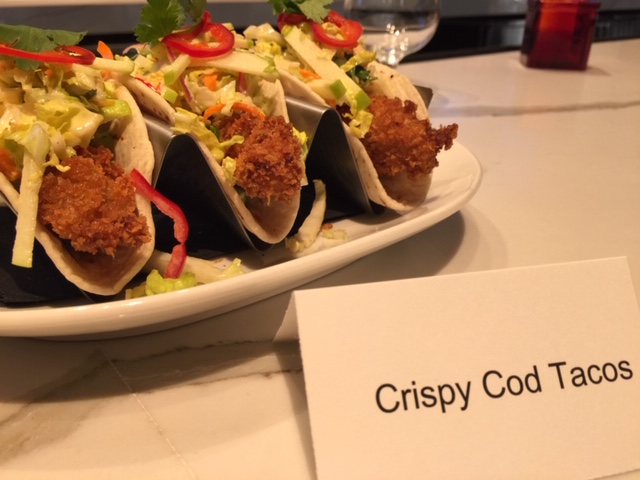 About CMX CinéBistro Old Orchard
At CMX CinéBistro, movie-goers can enjoy full-service gourmet in-seat dining with an elegant bar and lounge. CMX CinéBistro allows guests to enjoy a full gourmet meal from the comfort of their upholstered leather seats upon arrival to the theater. Movie-goers will have the opportunity to order meals in advance or while at the theater, where orders are discreetly brought directly to the guest's chosen seat. Each chair also includes a dim LED light, a convenient USB outlet and storage compartments for purses and shopping bags in addition to a service staff call button for any additional orders or requests. It is recommended that guests arrive 30 minutes prior to showtime to place their orders.
Tickets and Special Promotions
Admission for guests over the age of 21 at CMX CinéBistro is $15.99 on weekend evenings, $12.99 on weekday evenings, $11.99 for matinee showings on weekends and $9.99 for matinee showings on weekdays. Seniors and military guests receive admission for $11.99 every day of the week.
Social Media Links
– Instagram: @cmxcinemas
– Twitter:@cmxcinemas-
https://www.facebook.com/CMXMarketOldOrchard/
https://www.facebook.com/CMXCineBistroOldOrchard/ 
Photos: Courtesy of CMX Chicago Old Orchard and Katrina Engel