If you haven't seen Legally Blonde in movies, stage or otherwise, you have to take yourself to The Argyle Theater in Babylon and spend 2 ½ hours enjoying a funny, entertaining and thoroughly enjoyable version of Legally Blonde. Reese Witherspoon, the 'original' El Woods in the movie of the same name, pops in our heads when we think Legally Blonde.
What the Argyle Theater has done is transform the original movie to the stage in aperformance that is close to perfection , including those cute doggies, Bruser and Rufus.
If you think Legally Blonde, what comes to mind? A hot sorority sister who comes off to the world as a "just another blonde beauty with no brains,' winds up following her Harvard-accepted stud boyfriend and, not only gets herself into Harvard with a song and dance routine, but also gets to the top of her class. And, by the way, Mr. Stud, who's found a rich, successful Harvard classmate, suddenly realizes he 'may' have made the mistake of his life. Yet, El, our heroine, gets everything she never dreamed off.
Directed and choreographed by Antoinette DiPietropolo, and with music direction by Jonathan Brenner, the principal cast will feature Kirby Lunn as Elle Woods, with Jill Taylor Anthony as Paulette, Mollie Downes as Brooke Wyndham, Marie Eife as Vivienne Kensington, David Engelas Professor Callahan, Jamie Farish as the UPS Man, Jordan Litz as Warner Huntington III, and Tyler Miclean as Emmett Forrest, who will be joined by animal companions Caesar as Bruiser and Stitch as Rufus. The ensemble will feature Harley Barton, J Ryan Carroll, Emily Chester, Tyler Dema, Courtney Fekete, Michelle Foard, Cassidy Ingram, Ashley Gale Munzek, Jennifer Oehlwein, Kwasi Perry, Michelle Rubino, Conor J. Stepnowski, Bryce Colby Vaewsorn, and Kate Zulauf.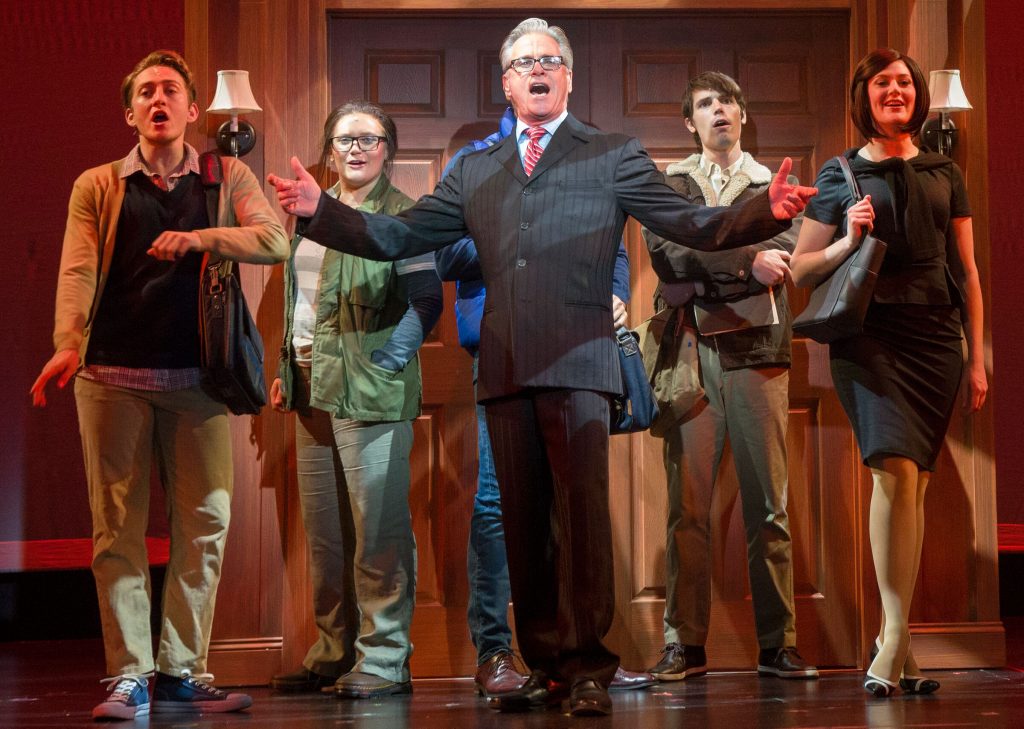 What makes this production as entertaining as others before it, is that 'the little theater that did,' has successfully reached out to their community and way beyond to rebuild and 'recast' themselves as an entertainment venue that could rival many of the Broadway and Off-Broadway productions we see today.
Just a car ride from almost anywhere in the greater New York and Long Island area, the quaint town of Babylon offers an assortment of pre or post theater eateries, more than ample parking, and for $74, a ticket to see this wonderful musical no matter where in the theater you sit.
The creative team includes Set Design by FourthWall Scenic, Costume Design by Travis Chinick, Lighting Design by Travis McHale, Sound Design by Carlos Dias, Wig Design by Kurt Alger, Props by Alison Savino. The Technical Director is Michael Kauffman, with ProductionStage Manager is Kellie McMenemon and Assistant Stage Manager Megan E. Coutts. The Casting Director is Michael Cassara, CSA.
Performances begin Thursday, July 11, 2019 for a limited engagementthrough Sunday, August 25, 2019 at The Argyle Theatre (34 West Main Street, Babylon, Long Island). Opening Night was Saturday evening, July 13, 2019 at 8:00 p.m.
Address of The Argyle Theater is:
34 West Main Street
Babylon, New York 11702
Phone: 631-230-3500 – 844-631-5483
NOW ON SALE, tickets for Legally Blonde are priced from $45 – $79 and may be purchased online at the argyletheatre website or by calling (844) 631-5483.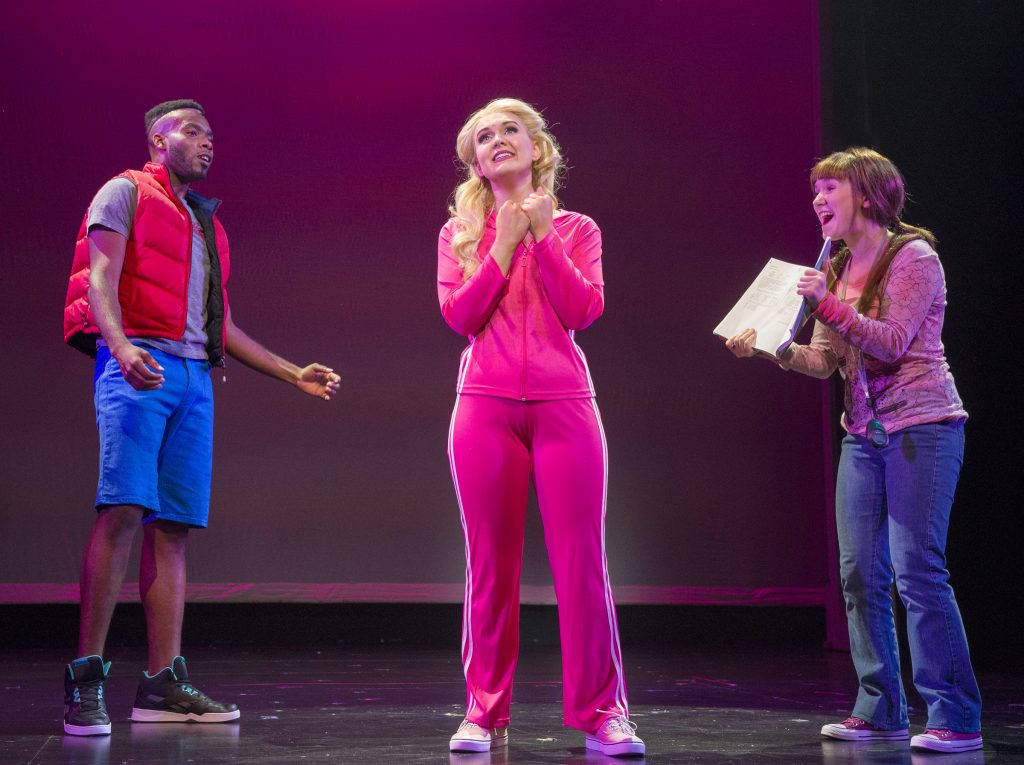 Stop in and meet the owners of The Argyle Theatre and 'say hi.' They are always there to greet you.
Box Office hours: Monday-Sunday 10-6 (Extended hours during showtime)
Legally Blonde began its run on stage from July 11thand ends August 25th
Upcoming theater productions include:
The Full Monty – September 12th – October 20th
Miracle on 34thStreet – November 14th– December 29th
The Little Mermaid – Jan. 16th– February 23rd
Cabaret – March 12th– April 19th
The Argyle Theater's Children's Theater is proud to present:
James & the Giant Peach – running from May 25-June 23, 2019
ANNOUNCING RIDA RUDNER APPEARING AT THE ARGYLE THEARE – One of our country's top comedians and a house-filling favorite in Las Vega since she opened in June of 2000, Rudner is a household name in comedy. Selling over a million shows, you can't miss her as The Argyle Theatre is presenting her for ONE NIGHT ONLY!
ONE NIGHT ONLY! AUGUST 5, 2019. 8 PM. TICKETS AVAILABLE NOW! ONE NIGHT ONLY!
ONE NIGHT ONLY! SEPTEMBER 7, 2019 8 PM – LONG ISLAND COMEDY FESTIVAL – TICKETS ON SALE NOW!
ONE NIGHT ONLY! OCT., 5, 2019 – THE FAST LANE: A TRIBUTE TO THE EAGLES. 8 PM – TICKETS ON SALE NOW!
MATINEE: OCTOBER 27, 2019 – 2:00 PM RAY NEGRON PRESENTS: DR. K VS. BATBOY. TICKETS ON SALE NOW!