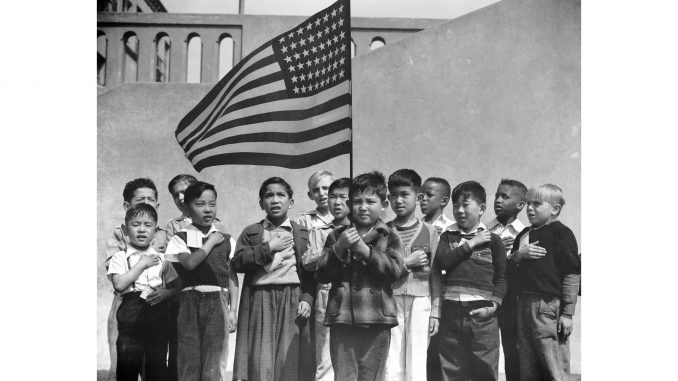 Commissioned by the federal government, Dorothea Lange's seemingly innocent photographs of Japanese-Americans from the early 1940s document something clearly sinister. The racially motivated relocation and internment of more that 110,000 people of Japanese ancestry during World War II.
Suppressed for the duration of the war, some defaced by military personnel, the photographs were quietly deposited in the National Archives, largely unseen and unpublished for decades.
"These photographs exemplify Lange's mastery of composition and of visual condensation of human feelings and relationships," historian Linda Gordon wrote in the 2006 anthology "Impounded: Dorothea Lange and the Censored Images of Japanese American Internment," which brought many of the photographs to light. "They also unequivocally denounce an unjustified, unnecessary and racist policy.
In an exclusive exhibit, the Perfect Exposure Gallery presents 30 images by the late photographer with an opening reception July 20, 2019. These revealing photos highlight the oppression of a people as well as their struggle to retain dignity. Well-dressed families huddled together, awaiting transportation to a detention center; a young girl guarding her family's meager possessions; a group of children raising an American flag, affirming their loyalty to a nation that viewed them as alien and dangerous.
Dorothea Lange's work is more relevant than ever. With our current political climate, Japanese-Americans may no longer be the targets, but our government's intent remains the same. Lange's images are an important reminder of a lesson many have not taken to heart. Her photos need to be seen and talked about.
Opening Reception: July 20, 2019 – 6pm to 9 pm at the Perfect Exposure Gallery, 2424 West Valley Blvd, Alhambra, CA 91803
Show runs until August 4 2019