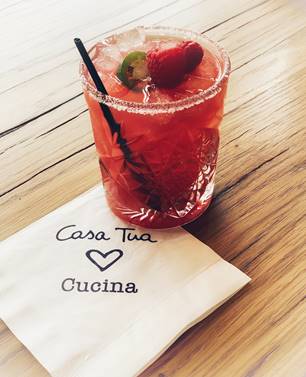 You might know Tequila as just a shot of liquor, but there is more to it than pointing at a bottle and throwing back a shot. Tequila has a long and storied history and with it you will find countless varieties as well as many cocktails that feature Tequila. National Tequila Day is July 24th and it is the perfect day to be a little adventurous with choice of Tequila.
1800 is the year the world's first premium tequila was born, and for more than 200 years, 1800 Tequila has never wavered from its original formula and distillation process — producing a 100% agave, quality liquid every time. Our classic 1800 Silver ($34) is made from 100% Weber blue agave – aged for 8 – 12 years and harvested at their peak. The liquid is double distilled, and a special selection of white tequilas is blended together for added complexity and character. A great tequila at a great price, 1800 sales were up 10.5% last year, cracking the 1-million case mark. It is the leader within the $25 – $40 price range.
For more information, visit: 1800 Tequila
Casamigos Tequilacocktail at Casa Tua Cucina
RASPBERRY JALAPEÑO SPICY MARGARITA
2 oz Casamigos Blanco Tequila
.75 oz Combier L'Original Liqueur D'Orange
1 oz Fresh lime juice
.75 oz Agave syrup
3-4 Fresh raspberries
2-3 Jalapeño slices
Salt rim
PREPARATION:
Salt the rim of a rocks glass. In a cocktail shaker, muddle 1-2 fresh raspberries and 1-2 jalapeño slices. Add all other ingredients and shake vigorously for 8-10 seconds. Double strain into the salt rimmed rocks glass. Decorate with 2 fresh raspberries and 1 jalapeño slice.