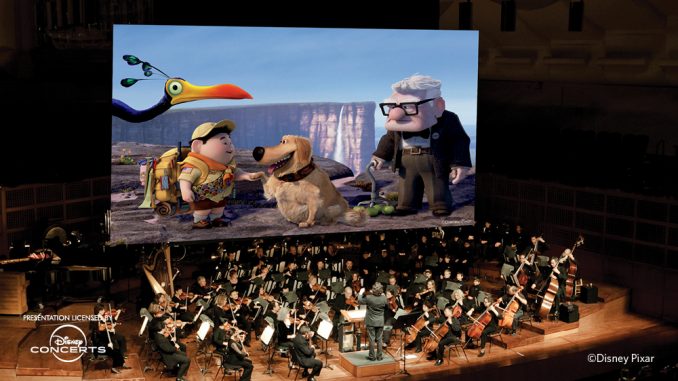 Although The San Francisco Symphony (SFS) is presenting two world premiere screenings that include Call Me ByYour Name on June 18 and Disney-Pixar's UP,
I am only able to see UP, which is to be performed on July 26 and 27. I am looking forward to the San Francisco Symphony performing live accompaniment as the film is projected on a large screen above the stage at Davies Symphony Hall.
Disney•Pixar's Up, directed by Pete Docter, is a 2009 animated feature film with an award-winning score by composer Michael Giacchino. My husband and I loved this film. It was charming and the music was wonderful. Constantine Kitsopoulos will be conducting the July 26–27 In Concert Live to Film with the SF Symphony—the world premiere performances of the film with live orchestra.
UP is the story of Carl Fredricksen, a 78-year-old balloon salesman who is about to fulfill a lifelong dream. He ties thousands of balloons to his house and flies away to the South American wilderness. But curmudgeonly Carl's worst nightmare comes true when he discovers a little boy named Russell who is a stowaway aboard the balloon-powered house.
This 3D computer-animated comedy-drama buddy adventure film was produced by PixarAnimation Studios and released by Walt Disney Pictures. The voices were wonderful and included; an elderly widower named Carl Fredricksen (Ed Asner) and an earnest boy named Russell (Jordan Nagai). This marks the 10thanniversary of this Oscar- and Grammy Award-winning new classic as the SF Symphony performs the music live to film on the big screen.
About Constantine Kitsopoulos, Conductor:
Constantine Kitsopoulos, is perfect for this special performance since he is equally skilled asa conductor of opera, symphonic repertory, film with live orchestra, music theater, and as a composer He has conducted the major orchestras of North America, as well as the Hong Kong Philharmonic, and the Tokyo Philharmonic. He was recently appointed General Director of New York Grand Opera, and is Music Director of the Festival of the Arts Boca and General Director of Chatham Opera.
About Michael Giacchino, Composer:
While Mr. Giacchino began his filmmaking career at the age of ten in his backyard in Edgewater Park, NJ, he eventually went on to study filmmaking at the School of Visual Arts in New York City. He took a marketing job at Disney after college and began studies in music composition, first at Juilliard and then at UCLA.
His credits now include Inside Out, The Incredibles, The Incredibles 2, Ratatouille, Zootopia, Rogue One: A Star Wars Story, and The Dawn of the Planet of the Apes. His 2009 score for the Disney and Pixar hit Up earned him an Oscar, a Golden Globe, the BAFTA, the Broadcast Film Critics' Choice Award, and two Grammy awards.
AboutPete Docter, Director:
Pete Docteris the Oscar-winning director of Monsters, Inc., Up, and Inside Out, and Chief Creative Officer at Pixar Animation Studios. Starting at Pixar in 1990 as the studio's third animator, he animated and directed several commercials.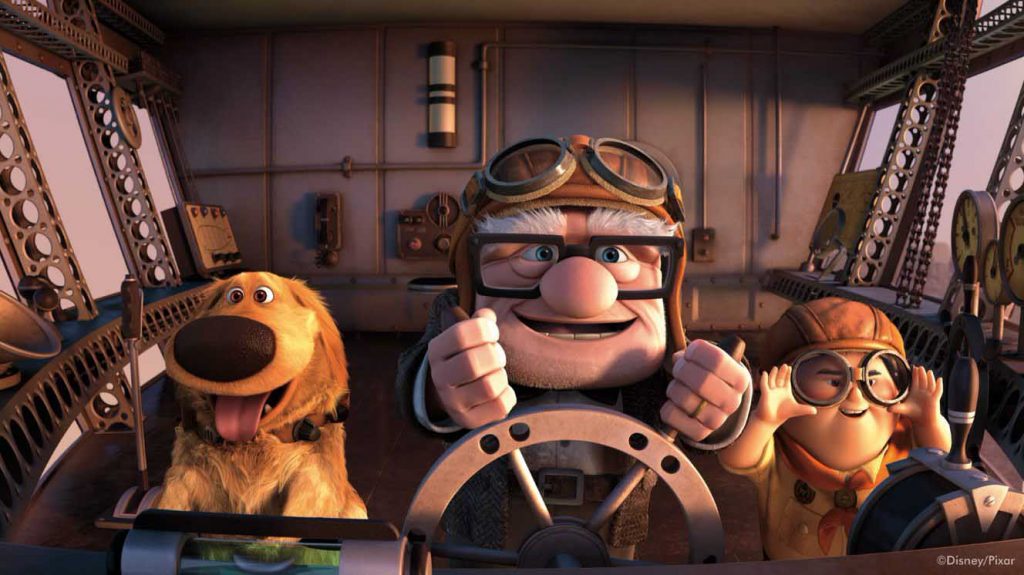 DISNEY·PIXAR'S UP – IN CONCERT LIVE TO FILM with the SAN FRANCISCO SYMPHONY

Friday July 26, 2019 at 7:30 pm
Saturday July 27, 2019 at 2:00 pm
Constantine Kitsopoulous conductor
San Francisco Symphony
Michael GIACCHINO
UP
Pete DOCTER director
Tickets: $50–160; Kids are eligible to receive a 50% discount on tickets.
PRE- AND POST-SHOW EVENTS
Michael Giacchino (composer) and Pete Docter (director) of Pixar's Up will host a pre-concert Q&A, one hour prior to each of these concerts. Free to all concert ticket holders.
SAN FRANCISCO SYMPHONY
Davies Symphony Hall
201 Van Ness Ave
San Francisco, CA 94102
415-864-6000


For mor information and tickets check here
Photos: Courtesy of San Francisco Symphony and Disney-Pixar