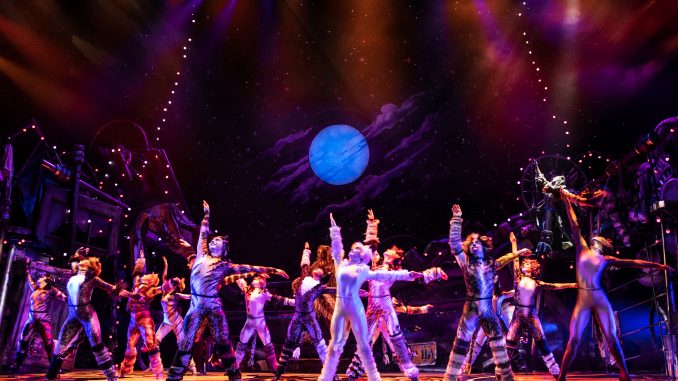 Cats, the record-breaking musical spectacular by Andrew Lloyd Webber that has captivated audiences in over 30 countries and 15 languages, is now on tour across North America! Audiences and critics alike are rediscovering this beloved musical with breathtaking music, including one of the most treasured songs in musical theater — "Memory." Winner of 7 Tony Awards® including BEST MUSICAL, Cats tells the story of one magical night when an extraordinary tribe of cats gathers for its annual ball to rejoice and decide which cat will be reborn.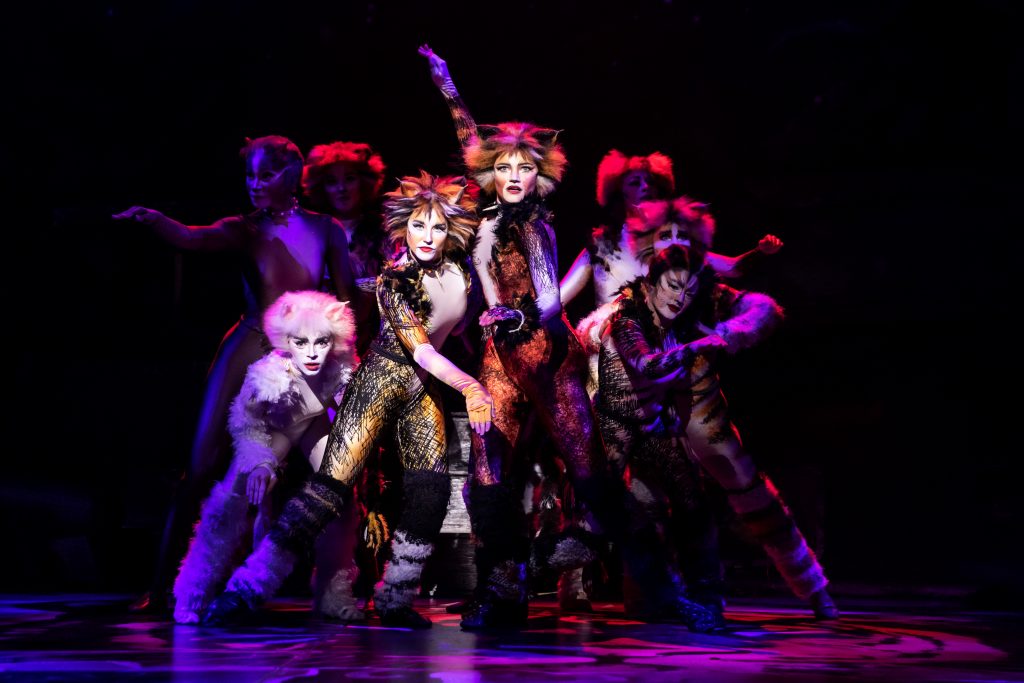 The original score by Andrew Lloyd Webber (The Phantom of the Opera, School of Rock, Sunset Boulevard), original scenic and costume design by John Napier (Les Misérables), all-new lighting design by Natasha Katz (Aladdin), all-new sound design by Mick Potter, new choreography by Andy Blankenbuehler (Hamilton) based on the original choreography by Gillian Lynne (Phantom) and direction by Trevor Nunn (Les Misérables), make this production a new CATS for a new generation.
Composed by Andrew Lloyd Webber and based on T.S. Eliot's Old Possum's Book of Practical Cats, the record-breaking musical spectacular has been seen by more than 73 million people worldwide. The original Broadway production opened in 1982 at Broadway's Winter Garden Theatre, where it ran for 7,485 performances and 18 years. Cats was originally produced on Broadway by Cameron Mackintosh, The Really Useful Company Limited, David Geffen, and The Shubert Organization.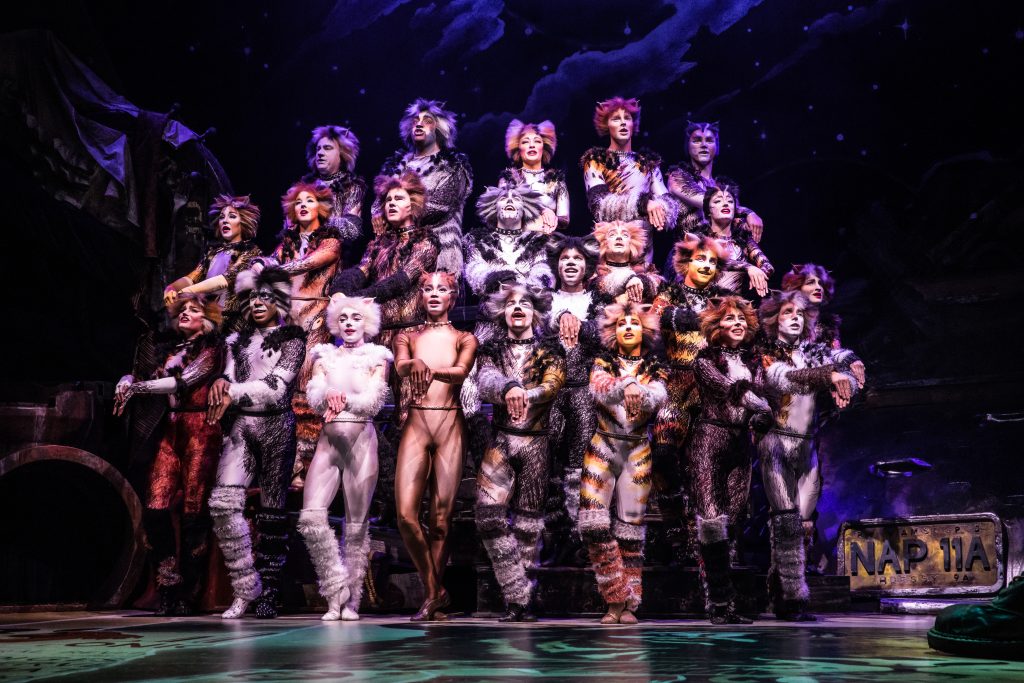 Broadway in Chicago is delighted to announce that Cats is currently in town performing at the James M. Nederlander Theatre (24 West Randolph) for a limited three-week engagement through August 4th, 2019. I was excited as the opening press night approached because I have been a fan of the unusual, yet heart connecting storylines, characters, music, lyrics, and some of the most incredible and challenging dance moves in any Broadway show. Cats is a musical that appeals to anyone, no matter what your age, gender, or culture, (and maybe even our feline sides) and helps us celebrate our differences and similarities as human beings. Now, I admit that a musical about singing cats is not for everyone, but I still think the show speaks to all of us on some level, which is what makes it so identifiable.
The current American tour I saw at the Nederlander Theatre blew me away, as I had never seen the musical live before-just cast recordings and a live performance on video. Cats is one of the most demanding shows around – singing, acting, and DANCING! The entire ensemble worked together as a team, introducing the stories of the lives of the Jellicle cat. There is not really a plot line, but the cats' goal is for one of them to be chosen on the eve of the Jellicle moon and ball, to be reborn.
The human feline performers are absolutely compeling, and is partially what has helped Cats endure for almost four decades. Besides amazing stage design and special effects, you have special cats, sensual cats, clever cats, creative cats, dancing cats, burglar cats, and much more, each with their own story and personality. Some of my favorite characters were enjoyable to watch and sing along with included; Rum Tum Tugger (wonderfully sung accompanied with Elvis-like pelvic moves by McGee Maddox), the get-stuck-in-your-head song, lyrics, and dance, to the Magic Mr. Mistoffelees (Tion Gaston), the double, twin robbery antics of Mungojerrie (Tony d'Alelio) and Rumpleteazer (Rose Iannaccone).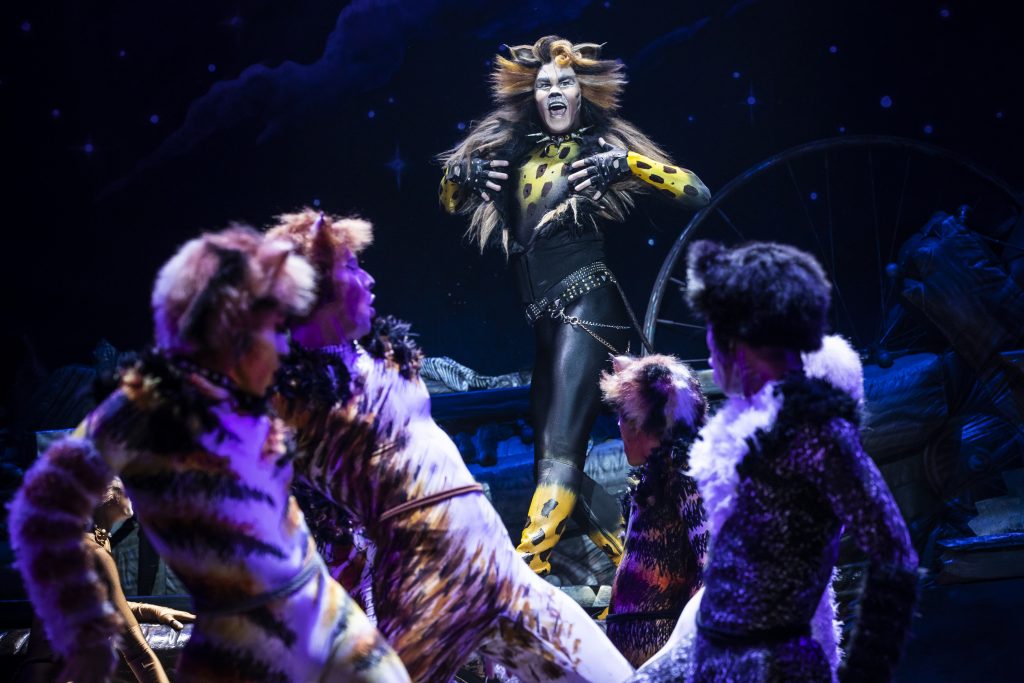 Then, there is of course one of the most iconic and heart pumping arias of all musical theater history, Memory, sung by the old, outcast glamour cat, Grizabella (Keri Rene Fuller). Her rendition of that beloved song about being shunned from society and her community, was beyond beautiful. She sadly reminisces of her old glory days, while also yearning to once more be accepted by her fellow cats. Memory has been sung for years, but Ms. Fuller's version was fresh, original, and proves that songs can be presented with a whole new perspective.
Besides the amazing performances of the cast, the set and stage design created an environment seen through the eyes of a cat, including a junkyard, car lights, sirens, balls, human shoes, and much more. This shows that while the cats appear humanlike, the props and set still remind the audiences that the characters are indeed, well, cats-feline animals that enjoy being naughty, playful, and clever. No wonder the musical, Cats, has endured and appealed to audiences for almost forty years!
Photos: Matthew Murphy
The first-ever, live-action film adaptation of CATS, produced by Universal Pictures and Working Title, will open on Dec. 20, 2019.
For more information, please visit the show's website. CatsTheMusical.com
PERFORMANCE SCHEDULE
Tuesdays at 7:30PM
Wednesdays at 2PM & 7:30PM (no matinee performance on Wednesday, July 17) Thursdays at 7:30PM
Fridays at 7:30PM
Saturdays at 2PM & 8PM
Sundays at 2PM (additional 7:30PM performance will be held on Sunday, July 21)
TICKET INFORMATION
Individual tickets for CATS are currently on-sale to the public and range in price from $30-$110 with a select number of premium seats available. Tickets are available now for groups of 10 or more by calling Broadway In Chicago Group Sales at (312) 977-1710 or emailing Gr********@Br***************.com.
For more information, visit the Broadway In Chicago website. www.BroadwayInChicago.com
ABOUT BROADWAY IN CHICAGO
Broadway In Chicago was created in July 2000 and over the past 19 years has grown to be one of the largest commercial touring homes in the country. A Nederlander Presentation, Broadway In Chicago lights up the Chicago Theater District entertaining more than 1.7 million people annually in five theatres. Broadway In Chicago presents a full range of entertainment, including musicals and plays, on the stages of five of the finest theatres in Chicago's Loop including CIBC Theatre, James M. Nederlander Theatre, Cadillac Palace Theatre, and just off the Magnificent Mile, the Broadway Playhouse at Water Tower Place and presenting Broadway shows at the Auditorium Theatre.
*Broadway In Chicago proudly celebrates 2019 as the Year of Chicago Theatre.