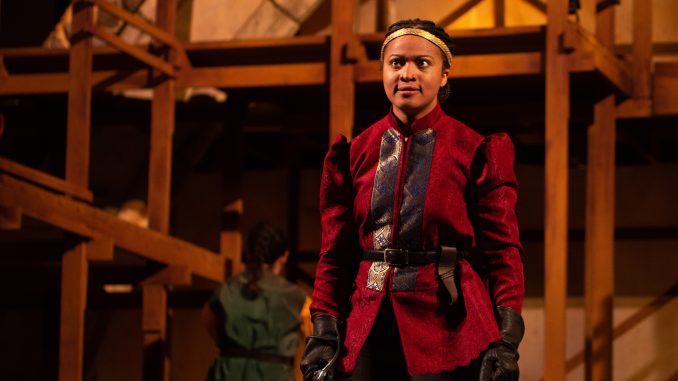 Many Chicagoans expound on the joys of a patio brunch, an outdoor music festival, or a neighborhood block party. Rarely as acknowledged is the treat of a well-produced Shakespeare production in the park, but that doesn't make it any less true… and First Folio in Oak Brook is currently staging a truly marvelous example of all that makes an outdoor Shakespeare production enjoyable and memorable with their production of Henry V.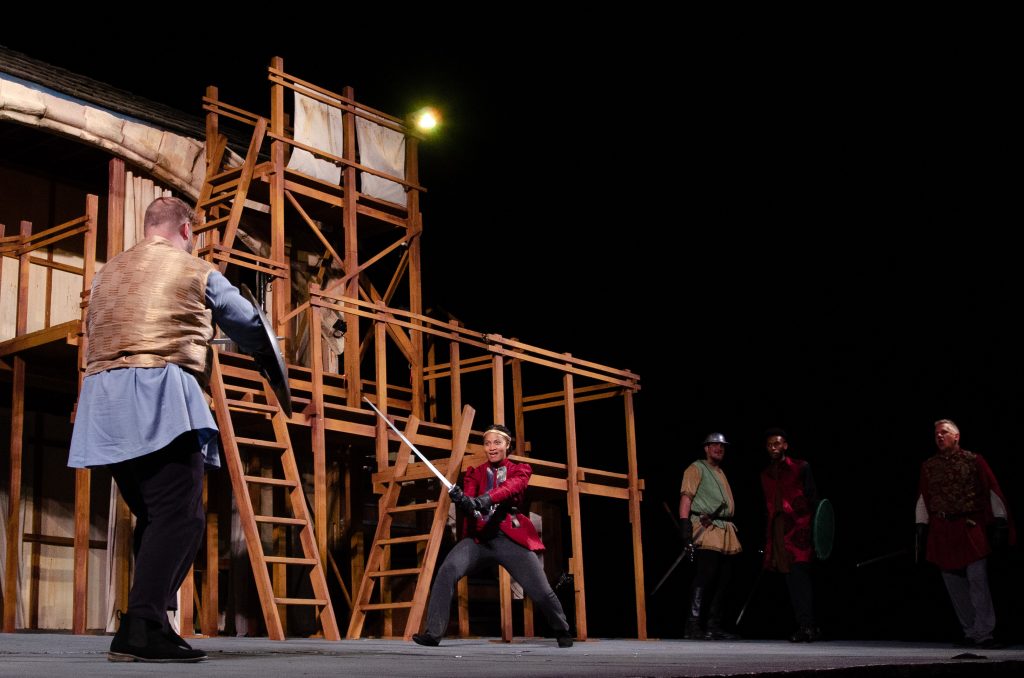 A touchstone of English patriotism, Henry V is the story of a young soldier and leader coming into his own at a time when an entire country's existence seems to rest on his shoulders. With the help of a colorful menagerie of war buddies and some of the most quoted battle cries in the English language, it's difficult to stage Henry V without conjuring the ghost of Sir Laurence Olivier or the memory of up-and-coming film director Kenneth Branagh. Set on a deceptively bare-bones set by Angela Weber Miller, this production of Henry V marries modern sensibilities–a guided tour framework meant to assist the modern audience in bouncing around various locales in England and France–with more traditional touches like casting a male performer as the wife of a soldier with great success. The great outdoors are leveraged as well, allowing the cast to spread out during several battle scenes, merging into the audience as they make their way towards the enemy.
But the crowning achievement, if you'll pardon the pun, is Diana Coates' Henry V. Coates previously assayed the role for Babes With Blades Theatre Company, and it's clear she has a bead on what makes a charismatic and successful V. Hers is equal parts swagger and calculation, a leader who knows how to say "Why so didst thou?" to a group of turncoat gentry and fully imply the disdain, disappointment, and righteous fury in those words, and also believably convey the heart and the courage to stir troops to face incalculable odds (supported by a booming sound system) in the St. Crispin's Day speech.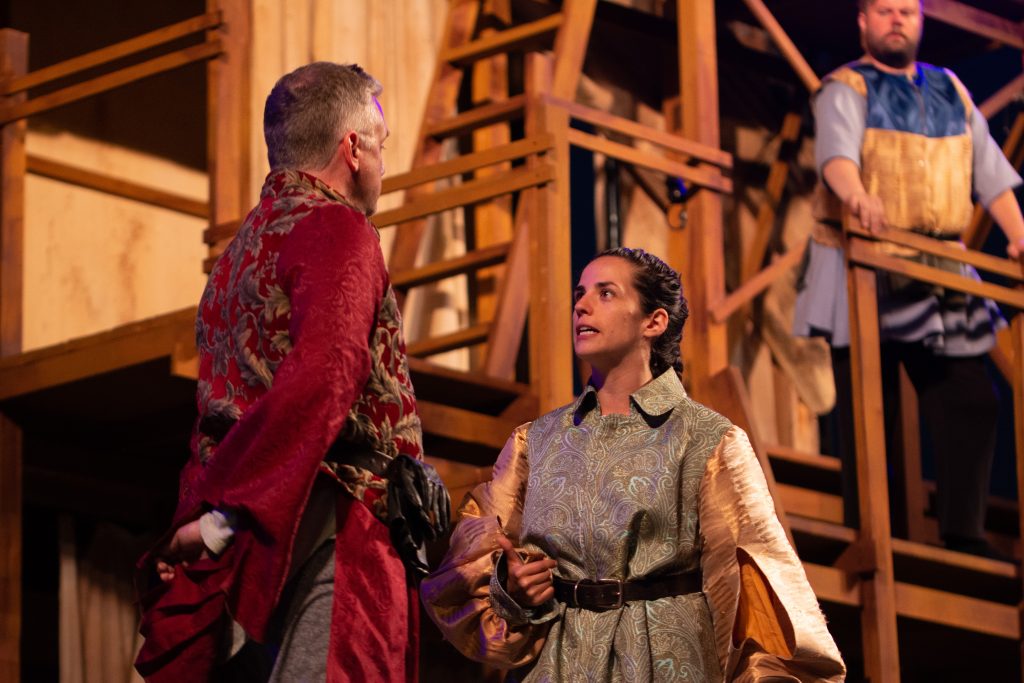 Summer may be winding down but grab your lawn chairs and a picnic basket–or better yet, let First Folio pack you a dinner with your ticket purchase–and enjoy an exceptional lead performance amongst the trees while you can–this will be First Folio's last outdoor performance at the Mayslake Peabody Estate for a year while the company builds a new stage.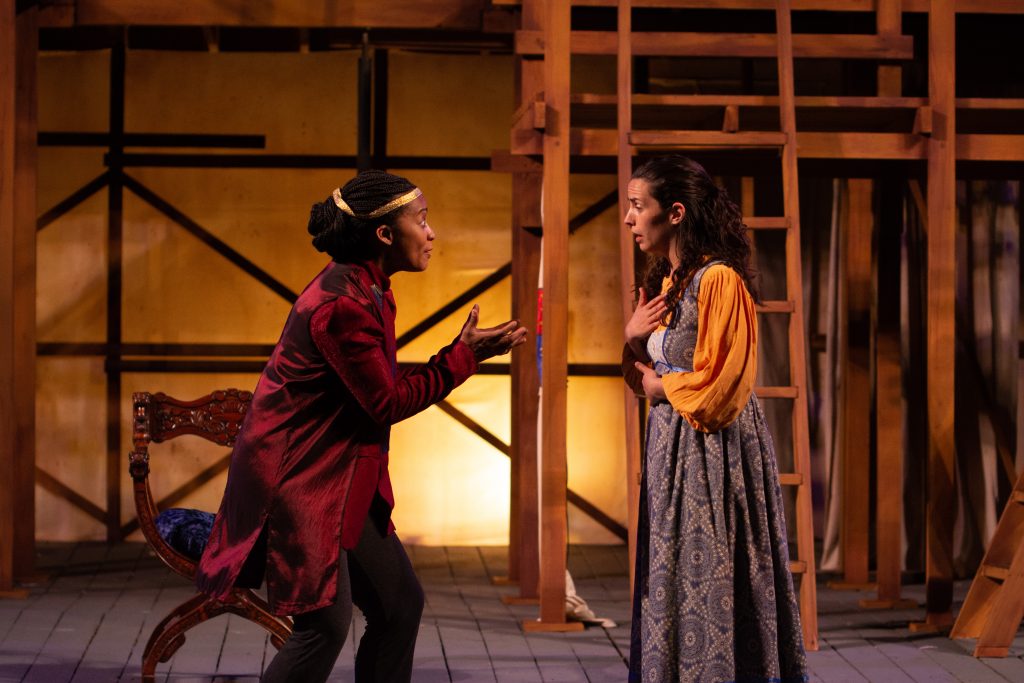 Performances run Wednesday through Sunday at 8:15 PM from now until August 18th. Tickets are on sale now and may be purchased by calling the box office at 630.986.8067 or online at www.firstfolio.org.