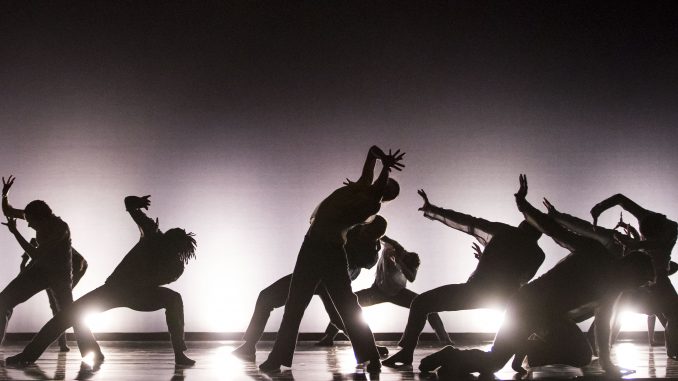 Hubbard Street Dance Chicago offers an outstanding upcoming season. It begins when Hubbard Street Dance Chicago presents its fall program, Forge Forward, for three performances at the Harris Theater, 205 E. Randolph, Nov. 7, 9 and 10, 2019. The performance features two world premieres by New York based choreographer Kyle Abraham, Artistic Director of A.I.M, and Hubbard Street Choreographic Fellow, Rena Butler, as well as thereturn of Canadian choreographer Crystal Pite's full company work, Grace Engine.
"Our opening season program Forge Forward is highlighting three distinct choreographers at varying moments in their careers. We have the prolific and artfully recognized dance maker, Crystal Pite with the work Grace Engine mixed with two new creations on the program. One of today's most exciting choreographers, MacArthur genius, Kyle Abraham and Hubbard Street Dancer Rena Butler, Choreographic Fellow and Princess Grace awardee for 2019, are shaping their expressions through contemporary dance and through Hubbard Street," Said Hubbard Street Artistic Director Glenn Edgerton.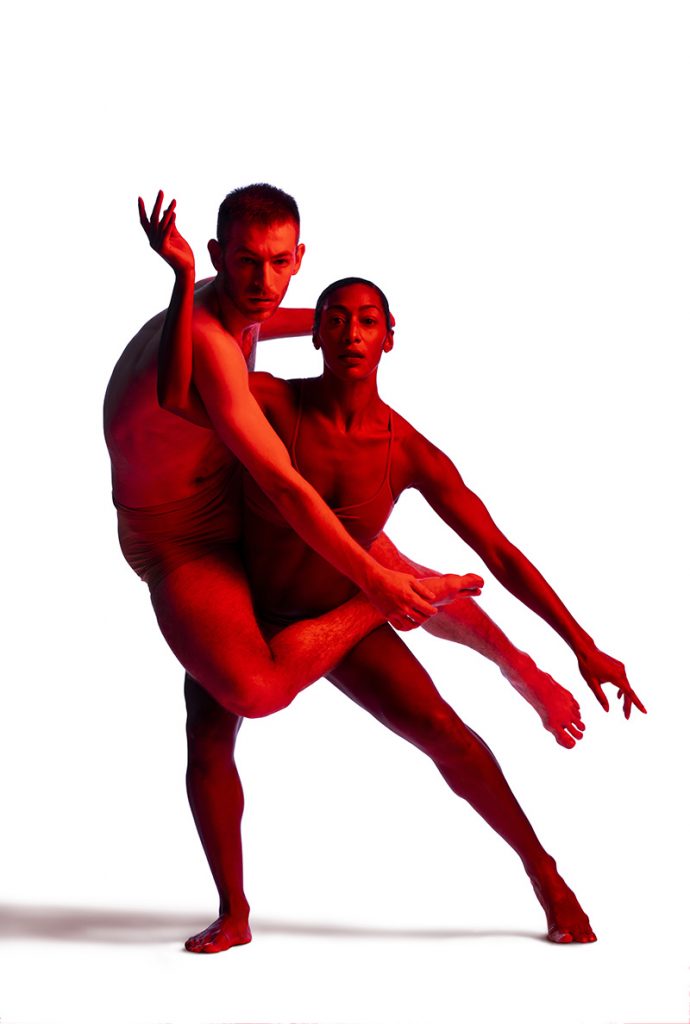 Rena Butler, Choreographic Fellow and Princess Grace awardee for 2019, generously agreed to answer a few questions about her award, her new creation and more.
The announcement of the award to you of a Princess Grace Foundation Choreography Fellowship took place in August. This was awarded to you as "an outstanding emerging choreographer to help fund a new work". Can you share some of the feelings you had when you learned about this?
The concept unearthed in March of this year when our director, Glenn Edgerton, told me that he'd be nominating me for this year's Princess Grace Award for choreography. There's a lot that went into the application, including a letter of intent or a proposal for the work that I'd create if I happened to win. I wanted to make something that I felt was honest and true to my experiences in the world.
The work that you created for Forge Forward will be performed on November 7, 9 and 10 at the Harris Theater. When did you begin developing this work?
I was curious to examine the term "code-switching", and how I've had to navigate my way through the world by this unwritten law that became familiar to me as a child. I had to identify myself beyond my race, and adapt mostly to homogenized spaces that weren't open to an African-American vernacular: physically, mentally, verbally, culturally, etc. From then, I decided to open up this concept beyond my comprehension, and extend it through the multiple lenses of the artists I'd be working with.
The work is a multifaceted viewpoint of code-switching and how one can keep adhering and adapting to an evolving space. The abstracted gaze allows the viewer an accessible vantage point to identify themselves, and make decisions on what is presented before them. Do we sterilize or evolve ourselves in the process of adaptation?
In the process I've found that this act of shifting in and out of differing spaces could very well be used to add more colors to our palette of identity. It brings a universality to each one of us, no matter where we've come from, and provides connectivity to juxtaposing communities. This work poses questions of how we can build a multilingual and progressive future for ourselves.
Are there any special moments in the development of Forge Forward that you would like to share?
Yes! There were and still are so many beautiful moments in this process. Adrienne Lipson, a dancer with the company, is also the costume designer of "This, That, and the Third". It was so incredible to collaborate with Adrienne on this work. She's such a multifaceted artist. She has a brilliant mind and way of moving, and her ideas are intriguing and fresh. She is my definition of a true artist, and I knew her perspective would help steer the work in the right direction. It's been amazing to watch her grow, too, in the process. She's been at work cultivating another fragment of her many artistic abilities, and it's so wonderful having her on board for this!
The dialogue and conversations had in this process were incredible. The entire company is really the core of this work, so their feedback was very important to me-it really served the work in beautiful ways. There are many components of each artist in the studio found within the work-a mosaic of the most intimate parts somehow. The energy is wonderfully palpable. We also began most of the rehearsals with a 5-7 minute seated meditation for mindfulness and connectivity. It felt like it gave us a yielding sense of focus, that we were able to allow the warmest spaces for everyone in the studio.
You have studied, danced, and performed in the States and abroad, even in movies. I was particularly intrigued to read about your studies at Taipei National University of the Arts in Taiwan. Can you share a bit about how that came about and your take away from the experience?
Taiwan was one of the formative and most magical times of my life. I was 20, and had lived and attended the dance conservatory there for a semester. SUNY Purchase offers amazing abroad programs for the dance conservatory, and Taiwan is one of the many. I picked Taiwan, because I wanted something extremely opposite of what I knew to challenge me differently. It was the most physical experience I'd ever had, and not just in the studio. It was a way of life there-the sights, sounds, and smells. It was very sensory oriented, from the new rhythm of a new city to the Taiwanese people, language, culture, and food. Most of my classes were only in Mandarin, without anyone to translate. The experience widening my focus of the world around me. My entire perspective flipped after that-I had unveiled this new way of immersing in the world and wanting to explore it more.
My colleague at Chicago Splash Magazine, Debra Davy, said of your first work (Chicago Splash Magazine), III.Third it was, "heady, sexy, funny, and brilliantly conceived and executed." Can you compare and contrast the new work with your first work?
Oh, Debra! So kind, thank you again for that glowing note! Last year I had made "III. Third" as my first work for the company with the Hubbard Street Professional program. It was a cast of 33 dancers. The concept came from a trilogy I had built, and "III. Third" was the final work. It was a 3-part work that focused on various components of identity: sexuality, race, and culture. The work incorporated many different facets of culture through the scope of a social media platform-heavily compacted and with a lot of momentum. In creating the work, my focus was solely on moving energy through the space and less about the examination of self through the characters. With my current work, "This, That, and the Third" I wanted to shift my focus on examining and identifying characters through shifting situations and spaces.
With thanks to Rena Butler, I look forward to an amazing performance.