The love of a pet is something that is hard to explain, unless you have a pet. Then you know that they aren't just a pet, they are pet of your family and to many they are so much more. If you were looking for a unique and special gift that can help someone celebrate that love, nothing does that quite as perfect as Cuddle Clones.
There is a long line of options to celebrate your pet from Cuddle Clones, but the most iconic would have to be the Original Plush Cuddle Clone. This is a custom stuffed animal that takes the definition of custom to an epic level. To get the perfect Cuddle Clone you upload images from every angle of your pet. This means that every little nuance that you love about your pet becomes part of your Cuddle Clone. As soon as you get your Cuddle Clone, having that perfect memory of your pet whether it is at the foot of you bed, on the couch or it is with you if you are traveling or have to be away from home, you will have that wonderful feeling of having the closest thing near as your beloved pet.
The original Plush Cuddle Clone takes about eight weeks to get to your home with standard delivery and if you can't wait that long, there are rush delivery options. While you are waiting, there is no wondering, you get emails throughout the process and once it is complete you get a tracking number so you can see exactly when it will get to you. When you go through the entire process, you will see there is a lot to it and just in case you forgot any specific thing that want included, email Cuddle Clones with any changes or corrections and if you do it early enough in the process they will fix it for you. They really do everything possible to make sure your Cuddle Clone is perfect.
The Plush Cuddle Clone is a gift or a way to remember your pet that is almost beyond words to describe, you truly won't know how perfect it is until you open the package and hold it in your hands. If you have lost a pet and you get a Plush Cuddle Clone as a gift or order one in the mail, I would be shocked if you did not shed a few tears when you first see it. The work that Cuddle Clones puts in to bringing your pet back into your life is wonderful and one you won't forget and will allow you to enjoy every single day.
Cuddle Clones has a number of fun products beyond the Plush Cuddle Clone, meaning regardless of what you want to have to remember your pet, or what your budget is, there is a Cuddle Clone product for you. If you want something to remember the look and appearance of your pet, but don't want a plush, 3D Custom Figurines are just stunning pieces. Custom Pet Pajamas with your pets face the focal point is certainly a catchy gift and you can add Pet Socks to make a complete set. A Pet Mug to take to work so you can always see your pet while you are sitting at your desk is always a must. For the golfer in your life, golf club head covers are simply amazing and you can also get custom printed Callaway golf balls to complete the experience. Slippers, blankets and a custom Pet Ugly Christmas Sweater means Cuddle Clones has everything you could want for the winter season to really cuddle with a meaningful pet product.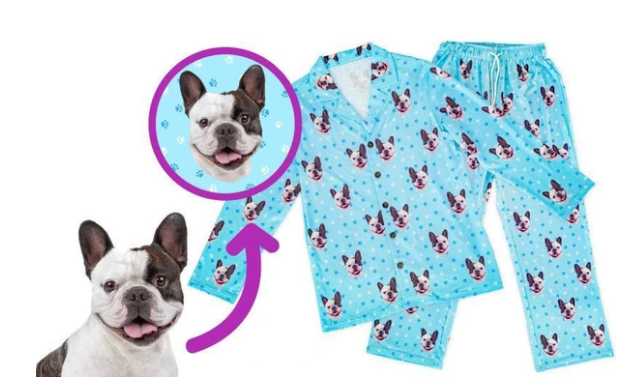 As the holiday and gifting season approaches, this is the perfect time to get that special person in your life a Cuddle Clone. For the week of Thanksgiving (Black Friday, Cyber Monday) Cuddle Clones is offering an incredible special on their website that takes a $125 off the purchase of a plush Cuddle Clone. All Cuddle Clones are made to be as close as possible to your pet, meaning the process does take some time. If you are looking to get your Cuddle Clone for a specific date, they do offer a few different rush delivery options as well.
Trying to find a gift that is truly unique and one that will be memorable is a very hard task. If you have someone who has a pet in their life or lost one and wants something to keep their memory alive, the biggest smile you will see this holiday season is when someone unwraps a gift and inside is a Plush Cuddle Clone that is the spitting image of their pet.
For more information, visit: Cuddle Clones