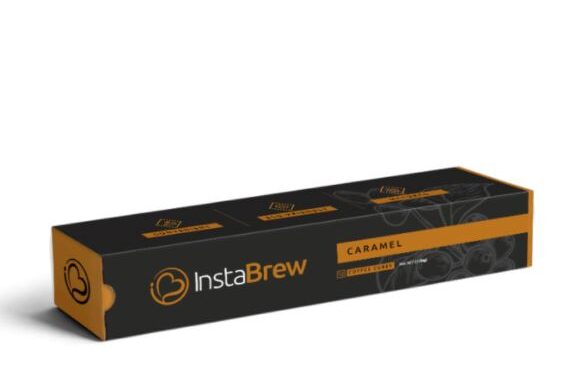 Coffee is a part of life, or for most people at least part of your morning routine. Some mornings it is as easy as turning on the coffee pot, throwing a pod in a coffee machine or stopping at your local coffee shop. Those are all great ways to grab some coffee, but now you can make life even easier with Instabrew coffee cubes. Instabrew provides a high-quality and tasty cup of coffee only needing some hot water and one of their coffee cubes.
The Instabrew process begins wih all natural, raw materials from Colombia which are then blended together and packaged in the United States. Instabrew uses only 100% colombian handpicked coffee free of chemicals and preservatives. All flavor options are 100% natural. The coffee and tea cubes are made with premium quality tea or coffee, multiple flavor options and just a hint of unprocessed sweetness.
InstaBrew has a flavor for everyone, including, cappuccino, caramel, hazelnut, decaffeinated, light roast as well as other flavors and assorted tea flavors. The compressed coffee cubes amazingly pack a lot of flavor and the powerful coffee taste and aroma you expect from your coffee. You will become a fan of InstaBrew after your very first cup.
If you are looking for a combination of great flavor and convenience, look no further than InstaBrew. A tear of the package, drop a cube in your coffee cup and fill with hot water. Your cup of coffee will be as tasty as it is easy to make.
For more information, visit: InstaBrew
For a free trial pack, visit: FREE