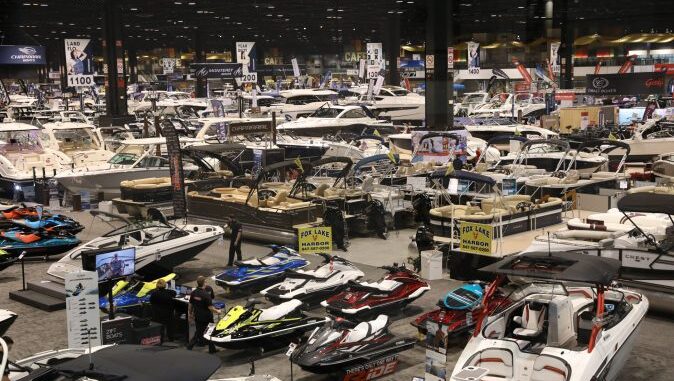 No better place to shop and compare the top sea-worthy vehicles than the 2023 Discover Boating® Chicago Boat Show at McCormick Place South on January 11-15. With over 500 vendors offering every marine vehicle from premium wave runners, and party pontoons, to top-notch motor boats, sailboats, and impressive luxury yachts you have a wide variety of opportunities to discover the vessel best suited for you and your loved ones' adventures. The boat show gives you a chance to walk through various brands and models side by side and talk to experts in person. Heads up, some boats require sock boarding only–no shoes on deck. For first-timers to experienced captains, Fred's Shed offers tech experts offering boat and engine problem advice. Also, before you visit the show you can browse boats on the new Discover Boating Chicago Boat Show Finder. This tool allows you to browse boats best suited to your needs.
If the polar vortex has you missing summer, let the Discover Boating Beach Club welcome you with a host of indoor summer thrills. The summer entertainment is limitless with something for everyone. There is a kid's corner build-a-boat contest with aluminum foil with prizes. Take part in on-water thrills, such as wake-surfing demonstrations. Make sure you sign up to reserve your spot for the test rides. There are beach games, amazing sand sculpting, a paddle pool, Huck Finn Catch-and-Release Trout Pond, virtual boating photo, and video booths. You can relax at the Island Party Hut and Boat Playpen, offering ice-cold beverages, ping-pong, bag toss, and giant Jenga. Corona Beach Bar and Cantina serves beverages and tasty casual fare with musical accompaniment by Todd Donnelly of the Mr. Myers Band. If you are looking for good eats we found a kiosk at the far corner with barbeque short ribs, and cheese grilled paninis that were Bellisimo Boat Apetito.
A novel feature is culinary demonstrations, and tastings by professional chefs and culinary artists, Daniel Bullock, and South-side Chicago Executive Chef Jonathan Zaragoza of his family's eponymous restaurant Bisseria Zaragoza. There are cocktail and mocktail demos by expert mixologist Cocktail Guru Alexis Brown.
For those historical boat enthusiasts, the Blackhawk Chapter of the Antique & Classic Boat Society of America presents an exhibition of superbly crafted vintage boats. They are stunningly gorgeous and look like they have never seen water, but I was assured they are seen frequently on Lake Geneva. This is a chance to step back in time and appreciate nautical history and admire new technological strides in modern boating.
According to Discover Boating manager Keith Ogulnick of the National Marine Manufacturers Association (NMMA), owners of the show, in partnership with Progressive Insurance "The look of the show is going to be very different, with all new branding and signage." We're bringing in a feature called the Discover Boating Beach Club, which is designed to get people more involved and interactive at the event. In addition to coming to the show to see the boats, we always felt it's important to entertain and educate."
The Discover Boating Show in Chicago is an amazing time and runs until January 15, 2023, at 2301 South Lake Shore Drive, in the McCormick Place South Building. General Adult Admission is $15.00. Children 12 and under are allowed free admission with paid Adult Admission. Hours for the show are Thursday and Friday 11:00 a.m. through 8:00 p.m. Saturday is 10:00 p.m. until 8:00 p.m. Sunday is 10:00 until 5:00 p.m.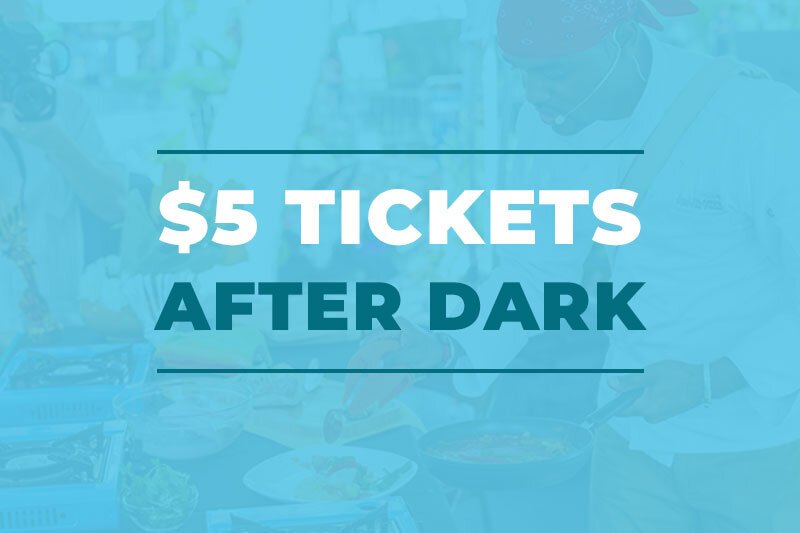 Parking options available are: Lots A and C (enclosed garages) cost $25 until 6 pm. Lot B (an outdoor lot) has a flat rate of $16 for each day of the show. And if you arrive after 6 pm, either lot will cost just $10. Handicapped, accessible parking is available in Lot A (located on Martin Luther King Drive), Lot C (located underground in Lakeside Center), and in the Hyatt Regency McCormick Place parking garage. Additionally, the Gate 4 entrance is suggested for disability drop-offs.
Photos: Courtesy of Discover Boating and Chick Lillis