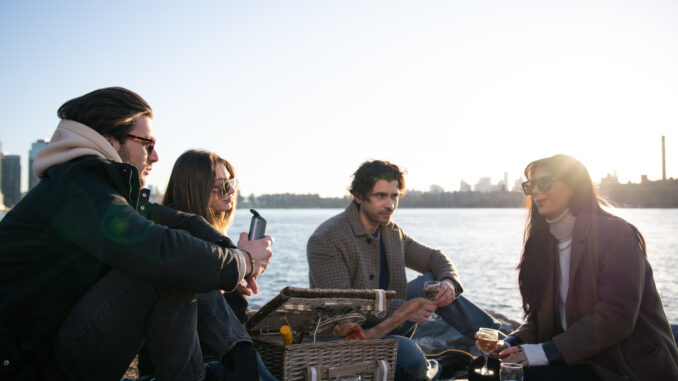 4/20 has become a mainstream celebration and with that comes numerous different ways to enjoy this day. Splash Magazines Worldwide has put together a list of some of our favorite products and a clever way to celebrate the day from Jack in the Box.
Must-Have Items for the Cannabis Enthusiast:
510-Cart Compatible RIZO Vape by CCELL – a new haptic feedback dual-heat cannabis vaporizer battery for maximum flavor and potency
Delta-8 THC Disposable Vapes by Kynn – tasty vapor in various terpene-infused distillate oil flavors like Watermelon Z, Biscotti, Strawberry Cough, King Louis XIII, Gelato, and Blue Dream
Dry Ground Herb Calent Vaporizer by AUXO – if oils aren't your thing, Calent boasts major vapor and a battery life of up to thirty 50-second sessions, a very competitive battery life compared to others on the market.
Fun Flavored Gummies from Just CBD – available in fun flavors like Peach Ring and Sour Worms, these gummies are easy to carry and enjoy on the go (JustCBD are doing 20% off gummies right now too!)
Mill Grinder from Vessel – for a grab and go solution to filling your bowls with ground herb, for impromptu seshes with friends
CBD Tincture from Neno's Naturals – the ideal daily wellness supplement, that can be added to a morning smoothie or afternoon coffee (and they're currently 50% off now!)
CBD Body Recovery Cream from NextEvo – for restorative body relief from aches and pains, throughout the day
Berry Swiftsticks from NextEvo – CBD for calming effects throughout the day? Just dissolve in water and you're good to go!
Jack in the Box announced the return of fan-favorite menu item, Pineapple Express Shake, and introduced a new family of Pineapple Express products ahead of one of the munchiest holidays of the year. The brand is celebrating by deploying Jack's Edible Assortment food trucks in the Los Angeles, San Diego and San Francisco areas and has partnered with Weedmaps to show you your closest location.

Jack in the Box is introducing a new family of Pineapple Express products ahead of one of the munchiest holidays of the year.

The Pineapple Express Family

Jack's Pineapple Express Shake is back with some new buds. The beloved thick & creamy shake with pineapple flavors is here just in time for 4/20 and from 4/20-4/24, find the large shake at the totally coincidental price of $4.20 online or on the Jack app.

The newest editions to the Pineapple Express Family include:

Our new Pineapple Express Red Bull® Infusions are a refreshing & energizing iced beverage infused with pineapple and passion fruit flavors. Made to order with a Red Bull® Yellow Edition. Available at Jack locations nationwide, online at jackinthebox.com, and on the Jack App.
You can also get your hands on individual cans of Red Bull®: Tropical Yellow Edition, Red Bull® Original and Red Bull® Sugar Free starting at $2.99 per can. Prices vary by location.
To complete the Pineapple Express Family, Jack in the Box is rolling out an exclusive test of a new Pineapple Express Chicken Sandwich, available at select Jack in the Box locations in Los Angeles, Salt Lake City and Las Vegas. The Pineapple Express Chicken Sandwich features a 100% all-white meat crispy chicken filet, Smokey Pineapple BBQ Sauce, fire roasted pineapple, & hickory smoked bacon on a pineapple-infused Hawaiian bun.

Fans can also purchase $2 limited edition Pineapple Express Air Fresheners at all Jack in the Box locations while supplies last, with all proceeds going to the Jack Foundation.

Find Jack's Edible Assortment Food Trucks on Weedmaps

The brand is partnering with Weedmaps, the cannabis marketplace that connects consumers with dispensaries, brands and delivery services, by setting up the first fast food brand media buy on the platform. From 4/16 – 4/24, the Weedmaps landing page will highlight the Pineapple Express Shake and share details on when, where and how to get it.

To celebrate the 4/20 holiday in Los Angeles, San Diego and San Francisco markets, the Weedmaps landing page will also show fans the closest Edible Assortment food truck near them. Each food truck will be giving out free Edible Assortments, featuring fan-favorite items on top of the Pineapple Express Shake to the first 100 people. Fans not located in these markets can also create their Edible Assortment by purchasing a large Pineapple Express Shake – available for $4.20 from 4/20 to 4/24 – and adding their favorite accessories from the Jack's menu.

The Edible Assortment food trucks can be found in:

For more information on Jack in the Box's newest items and the Edible Assortments food trucks, visit jackinthebox.com or weedmaps.com.
Kill Cliff Octane, Killer Cliffcicle
The Killer Cliffcicle blends the tradition of Kill Cliff products, like amazing taste, zero sugar, and better-for-you ingredients, while also applying new and functional concepts to our consumers. With 125mg green tea caffeine, 5% of your daily dose of magnesium, and 25mg of CBD your body will get the energy it deserves and the focus it needs.
Whipped into a delicious orange vanilla hydration creation with all the benefits of caffeine smoothed over with CBD awesomeness, Killer Creamsicle is a limited edition beverage from the makers of the cleanest energy drinks available.